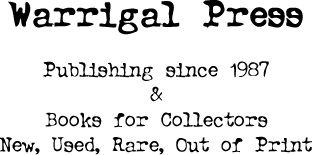 Welcome to our science fiction section. Below you will find books by well known international sci-fi authors, including
Frank Herbert, Robert Heinlein, H.G. Wells, Isaac Asimov, Arthur C. Clarke, E. C. Tubb
and others. Prior to this genre being called 'Science Fiction', it was known as '
Improbabilia
'. Amongst the booklist you will find some vintage sci-fi that should be called 'Improbabilia'.
The Science Fiction section also includes mysteries, UFOs and Conspiracy Theories including
The Bermuda Triangle, Atlantis
, Von Daniken's
Chariots of the Gods?
and others. If you are a collector of science fiction novels, and are looking for a specific book, please email
Bob Sheppard
and he will keep a look out for you.
To order, visit our
Order Page
. Be sure to quote the book reference number and title. If you would like additional information about any particular book as well as a scan of the cover or dust jacket, please
email Bob
.
Catalog Report
Science Fiction
: 437 Books
[012274] . Future Combined with Science Fiction Stories No 6 British Edition. New York: Columbia Publications, 1951. Pulp. Good Good copy. $25.00

[016652] . The Heart of the Serpent. Moscow: Foreign Languages Publishing House, 16mo - over 5¾" - 6¾" tall. Paperback. Fair Rare circa 1960s(?) science fiction anthology. Covers very worn, large texta price on front cover, covers rubbed and clipped. Reading creases. Text clean, few stains on inside front cover and bookshop stamp on first blank page. $25.00

[012309] . Space Science Fiction Vol 2 No 3 British Edition. London: The Archer Press, Digest. Pulp. Good Good copy. Light wear. $15.00

[012296] . Astounding Science Fiction Vol XV No 9 British Edition. Great Britain: Atlas Publishing, 1959. 8vo - over 7¾" - 9¾" tall. Digest. Good British edition. Near very good copy. $20.00

[012295] . Astounding Science Fiction Vol XVI No 2 British Edition. Great Britain: Atlas Publishing, 1960. 8vo - over 7¾" - 9¾" tall. Digest. Good British edition. Near very good copy. $20.00

[012294] . Astounding Science Fiction Vol XVI No 4 British Edition. Great Britain: Atlas Publishing, 1960. 8vo - over 7¾" - 9¾" tall. Digest. Good British edition. Near very good copy. $20.00

[012293] . Astounding Science Fiction Vol XV No 8 British Edition. Great Britain: Atlas Publishing, 1959. 8vo - over 7¾" - 9¾" tall. Digest. Good British edition. Near very good copy. $20.00

[012292] . Astounding Science Fiction Vol XV No 7 British Edition. Great Britain: Atlas Publishing, 1959. 8vo - over 7¾" - 9¾" tall. Digest. Good British edition. Near very good copy. $20.00

[012291] . Astounding Science Fiction Vol XV No 6 British Edition. Great Britain: Atlas Publishing, 1959. 8vo - over 7¾" - 9¾" tall. Digest. Good British edition. Near very good copy. $20.00

[012290] . Astounding Science Fiction Vol XV No 5 British Edition. Great Britain: Atlas Publishing, 1959. 8vo - over 7¾" - 9¾" tall. Digest. Good British edition. Near very good copy. $20.00

[012289] . Astounding Science Fiction Vol XV No 4 British Edition. Great Britain: Atlas Publishing, 1959. 8vo - over 7¾" - 9¾" tall. Digest. Good British edition. Near very good copy. $20.00

[012287] . Astounding Science Fiction Vol XV No 12 British Edition. Great Britain: Atlas Publishing, 1960. 8vo - over 7¾" - 9¾" tall. Digest. Good British edition. 2 shillings. Near very good copy. $20.00

[012285] . Astounding Science Fiction Vol XV No 10 British Edition. Great Britain: Atlas Publishing, 1959. 8vo - over 7¾" - 9¾" tall. Digest. Good British edition. 2 shillings. Near very good copy. $20.00

[012311] . Space Science Fiction Vol 2 No 1 British Edition. London: The Archer Press, Digest. Pulp. Good Good copy. Light wear. Covers marked. $15.00

[012275] . Future Combined with Science Fiction Stories No 7 British Edition. New York: Columbia Publications, 1952. Pulp. Good Good copy. $25.00

[012312] . Space Science Fiction Vol 1 No 5 British Edition. London: The Archer Press, Digest. Pulp. Good Good copy. Light wear. Covers marked. $15.00

[012273] . Future Combined with Science Fiction Stories No 5 British Edition. New York: Columbia Publications, 1951. Pulp. Good Good copy. $25.00

[012272] . Future Combined with Science Fiction Stories No 4 British Edition. New York: Columbia Publications, 1951. Pulp. Good Good copy. $25.00

[012271] . Future Combined with Science Fiction Stories No 3 British Edition. New York: Columbia Publications, 1950. Pulp. Good Good copy. $25.00

[012270] . Future Combined with Science Fiction Stories No 2 British Edition. New York: Columbia Publications, 1950. Pulp. Good Good copy. $25.00

[012269] . Future Combined with Science Fiction Stories No 1 British Edition. New York: Columbia Publications, 1950. Pulp. Good Good copy. $25.00

[012268] . Future Combined with Science Fiction Stories No10 British Edition. New York: Columbia Publications, 1953. Pulp. Good Hood copy. Foxing on front cover. $25.00

[012267] . Future Combined with Science Fiction Stories No11 British Edition. New York: Columbia Publications, 1953. Pulp. Good Near very good copy. $25.00

[012266] . Future Combined with Science Fiction Stories No12 British Edition. New York: Columbia Publications, 1953. Pulp. Good Near very good copy. $25.00

[012265] . Future Combined with Science Fiction Stories No13 British Edition. New York: Columbia Publications, 1953. Pulp. Good Near very good copy. $25.00

[012264] . Future Combined with Science Fiction Stories No14 British Edition. New York: Columbia Publications, 1953. Pulp. Good Near very good copy. $25.00

[012263] . Future Combined with Science Fiction Stories No 9 British Edition. New York: Columbia Publications, 1951. Pulp. Good Near very good copy. $25.00

[012262] . Future Combined with Science Fiction Stories No 8 British Edition. New York: Columbia Publications, 1951. Pulp. Good Near very good copy. $25.00

[012261] . Amazing Stories Vol 1 No 1. New York: Ziff-Davis, 1953. 12mo - over 6¾" - 7¾" tall. Pulp. Good Near very good copy. $22.00

[012284] . Astounding Science Fiction Vol XVI No 2 British Edition. Great Britain: Atlas Publishing, 1960. 8vo - over 7¾" - 9¾" tall. Digest. Good British edition. 2 shillings. Near very good copy. $20.00

[012578] . The Magazine of Fantasy and Science Fiction Volume 3 Number 4. London: Mellifont Press, 1954. 12mo - over 6¾" - 7¾" tall. Mass Market Paperback. Good Covers marked. Square copy. $10.00

[015920] . Thrills Incorporated No 16 Planet of Fury. Sydney: Transport Publishing Co, 12mo - over 6¾" - 7¾" tall. Stapled. Good Very rare Australian sci fi pulp. Includes stories by Ace Carter, N K Heming and Alan Yates. Email for a scan. $90.00

[015919] . Thrills Incorporated No 14 Marauders from Mars. Sydney: Transport Publishing Co, 12mo - over 6¾" - 7¾" tall. Stapled. Good Very rare Australian sci fi pulp. Includes stories by Rick Harte, Alan Yates and Ace Carter. Email for a scan. $90.00

[015918] . Thrills Incorporated No 20 Goddess of Space. Sydney: Transport Publishing Co, 12mo - over 6¾" - 7¾" tall. Stapled. Good Very rare Australian sci fi pulp. Includes stories by Heming,herscholt and Alan Yates (Carter Brown/Paul Valdez) .Great cover art. Email for a scan. $100.00

[015303] . Amazing Stories Volume 20 No 5 August 1946. New York: Ziff-Davis, 1946. 12mo - over 6¾" - 7¾" tall. Pulp. Good Good copy. Usual chipping along edges. Some light damage to spine. and a small stain inside cover and top corner first page. Great cover art. $28.00

[014729] . Amazing Stories Volume 23 Number 10 October 1949. New York: Ziff-Davis, 12mo - over 6¾" - 7¾" tall. Pulp. Good Good copy. Usual chipping along edges. Two small pieces of tape inside front cover to prevent losses. $30.00

[012599] . Amazing Stories Vol No 5. New York: Ziff-Davis, 12mo - over 6¾" - 7¾" tall. Pulp. Poor Covers worn and marked with losses and damage to spine. $15.00

[012587] . The Magazine of Fantasy and Science Fiction Volume 1 Number 2 November 1953. London: Mellifont Press, 1953. 12mo - over 6¾" - 7¾" tall. Mass Market Paperback. Good Covers marked. Some pages coming loose. $10.00

[012585] . The Magazine of Fantasy and Science Fiction Volume 1 Number 4 January 1954. London: Mellifont Press, 1954. 12mo - over 6¾" - 7¾" tall. Mass Market Paperback. Good Covers marked. Some pages coming loose. $10.00

[012584] . The Magazine of Fantasy and Science Fiction Volume 2 Number 1 February 1954. London: Mellifont Press, 1954. 12mo - over 6¾" - 7¾" tall. Mass Market Paperback. Good Covers marked. Square copy. $10.00

[012583] . The Magazine of Fantasy and Science Fiction Volume 2 Number 2 March 1954. London: Mellifont Press, 1954. 12mo - over 6¾" - 7¾" tall. Mass Market Paperback. Good Covers marked. Square copy. $10.00

[012582] . The Magazine of Fantasy and Science Fiction Volume 2 Number 3 April 1954. London: Mellifont Press, 1954. 12mo - over 6¾" - 7¾" tall. Mass Market Paperback. Good Covers marked. Square copy. $10.00

[012581] . The Magazine of Fantasy and Science Fiction Volume 2 Number 4 May 1954. London: Mellifont Press, 1954. 12mo - over 6¾" - 7¾" tall. Mass Market Paperback. Good Covers marked. Square copy. Insect nibbles on spine. $10.00

[012310] . Space Science Fiction Vol 2 No 2 British Edition. London: The Archer Press, Digest. Pulp. Good Good copy. Light wear. Covers marked. $15.00

[012579] . The Magazine of Fantasy and Science Fiction Volume 3 Number 3 August 1954. London: Mellifont Press, 1954. 12mo - over 6¾" - 7¾" tall. Mass Market Paperback. Good Covers marked. Square copy. $10.00

[012258] . Amazing Stories Vol 1 No 4. New York: Ziff-Davis, 1953. 12mo - over 6¾" - 7¾" tall. Pulp. Good Near very good copy. $22.00

[012544] . Amazing Stories No 23. New York: Ziff-Davis, 12mo - over 6¾" - 7¾" tall. Pulp. Good Near very good copy. $22.00

[012543] . Amazing Stories No 20. New York: Ziff-Davis, 12mo - over 6¾" - 7¾" tall. Pulp. Good Near very good copy. $22.00

[012323] . Astounding Science Fact and Fiction Vol XVI No 5 British Edition July 1960. London: Atlas Publishing, 1960. Digest. Pulp. Good Good copy. Some browning on covers. $15.00

[012322] . Astounding Science Fact and Fiction Vol XVI No 6 British Edition August 1960. London: Atlas Publishing, 1960. Digest. Pulp. Good Good copy. Some browning on covers. $15.00

[012321] . Astounding Science Fact and Fiction Vol XVI No 7 British Edition September 1960. London: Atlas Publishing, 1960. Digest. Pulp. Good Good copy. Some browning on covers. $15.00

[012320] . Astounding Science Fact and Fiction Vol XVI No 8 British Edition October 1960. London: Atlas Publishing, 1960. Digest. Pulp. Good Good copy. Some browning on covers. $15.00

[012319] . Astounding Science Fact and Fiction Vol XVI No 9 British Edition November 1960. London: Atlas Publishing, 1960. Digest. Pulp. Good Good copy. Some browning on covers. $15.00

[012318] . Astounding Fact and Science Fiction Vol XVII No 1 British Edition January 1961. London: Atlas Publishing, 1961. Digest. Pulp. Good Good copy. Some browning on covers. $15.00

[012317] . Astounding Fact and Science Fiction Vol XVI No 10 British Edition December 1960. London: Atlas Publishing, 1960. Digest. Pulp. Good Good copy. Some browning on covers. $15.00

[012316] . Space Science Fiction Vol 1 No 1 British Edition. London: The Archer Press, Digest. Pulp. Good Good copy. Light wear. Covers marked. Back cover rubbed. $15.00

[012315] . Space Science Fiction Vol 1 No 2 British Edition. London: The Archer Press, Digest. Pulp. Good Good copy. Light wear. Covers marked. Back cover rubbed. $15.00

[012314] . Space Science Fiction Vol 1 No 3 British Edition. London: The Archer Press, Digest. Pulp. Good Good copy. Light wear. Covers marked. Back cover rubbed. $15.00

[012313] . Space Science Fiction Vol 1 No 4 British Edition. London: The Archer Press, Digest. Pulp. Good Good copy. Light wear. Covers marked. $15.00

[012580] . The Magazine of Fantasy and Science Fiction Volume 3 Number 1 June 1954. London: Mellifont Press, 1954. 12mo - over 6¾" - 7¾" tall. Mass Market Paperback. Good Covers marked. Square copy. $10.00

[012206] . Tops in Science Fiction No 3 1954. London: Alexander Moring, 1954. 12mo - over 6¾" - 7¾" tall. Pulp. Good Reprint of 4 pulp sci fi stories. Email for contents. Good copy. $40.00

[012220] . If Worlds of Science Fiction Vol 1 No 15. Leicester: Strato Publications, 12mo - over 6¾" - 7¾" tall. Pulp. Good Good copy. Light wear. Email for details of contents. $12.00

[012219] . If Worlds of Science Fiction Vol 1 No 14. Leicester: Strato Publications, 12mo - over 6¾" - 7¾" tall. Pulp. Good Good copy. Light wear. Email for details of contents. $12.00

[012218] . If Worlds of Science Fiction Vol 1 No 13. Leicester: Strato Publications, 12mo - over 6¾" - 7¾" tall. Pulp. Good Good copy. Light wear. Email for details of contents. $12.00

[012217] . If Worlds of Science Fiction Vol 1 No 12. Leicester: Strato Publications, 12mo - over 6¾" - 7¾" tall. Pulp. Good Good copy. Light wear. Email for details of contents. $12.00

[012216] . If Worlds of Science Fiction Vol 1 No 11. Leicester: Strato Publications, 12mo - over 6¾" - 7¾" tall. Pulp. Good Good copy. Light wear. Email for details of contents. $12.00

[012215] . If Worlds of Science Fiction Vol 1 No 10. Leicester: Strato Publications, 12mo - over 6¾" - 7¾" tall. Pulp. Good Good copy. Light wear. Email for details of contents. $12.00

[012214] . If Worlds of Science Fiction Vol 1 No 9. Leicester: Strato Publications, 12mo - over 6¾" - 7¾" tall. Pulp. Good Good copy. Light wear. Email for details of contents. $12.00

[012213] . If Worlds of Science Fiction Vol 1 No 8. Leicester: Strato Publications, 12mo - over 6¾" - 7¾" tall. Pulp. Good Good copy. Light wear. Email for details of contents. $12.00

[012212] . If Worlds of Science Fiction Vol 1 No 7. Leicester: Strato Publications, 12mo - over 6¾" - 7¾" tall. Pulp. Good Good copy. Light wear. Email for details of contents. $12.00

[012211] . If Worlds of Science Fiction Vol 1 No 6. Leicester: Strato Publications, 12mo - over 6¾" - 7¾" tall. Pulp. Good Good copy. Light wear. Email for details of contents. $12.00

[012210] . If Worlds of Science Fiction Vol 1 No 4. Leicester: Strato Publications, 12mo - over 6¾" - 7¾" tall. Pulp. Good Good copy. Light wear. Email for details of contents. $12.00

[012209] . If Worlds of Science Fiction Vol 1 No 3. Leicester: Strato Publications, 12mo - over 6¾" - 7¾" tall. Pulp. Good Good copy. Light wear. Email for details of contents. $12.00

[012260] . Amazing Stories Vol 1 No 2. New York: Ziff-Davis, 1953. 12mo - over 6¾" - 7¾" tall. Pulp. Good Near very good copy. $22.00

[012207] . If Worlds of Science Fiction Vol 1 No 1 . Leicester: Strato Publications, 12mo - over 6¾" - 7¾" tall. Pulp. Good Good copy. Light wear. Email for details of contents. $12.00

[012223] . If Science Fiction No 1. Leicester: Strato Publications, 12mo - over 6¾" - 7¾" tall. Pulp. Fair Worn copy. Most of spine gone to insect nibbles. Email for details of contents. $12.00

[012205] . Tops in Science Fiction No 1 1954. London: Alexander Moring, 1954. 12mo - over 6¾" - 7¾" tall. Pulp. Good Reprint of 4 pulp sci fi stories. Email for contents. Good copy. $40.00

[012189] . Astounding Science Fiction Vol XXVII No 6 August 1941. Great Britain: Atlas Publishing, 1941. 8vo - over 7¾" - 9¾" tall. Digest. Good Australian edition. 1 shillings. Worn and chipped around edges. Some losses on spine. $22.00

[011894] . Fantastic Novels Magazine September 1949. USA: New Publications, 1949. Magazine. Good Edge worn. A few light losses. Email for a scan. Previous owner's name and old price penned on front cover. $30.00

[011834] . Thrills Incorporated No 20 Goddess of Space. Sydney: Transport Publishing Co, 12mo - over 6¾" - 7¾" tall. Stapled. Good Very rare Australian sci fi pulp. Includes stories by Heming,herscholt and Alan Yates (Carter Brown/Paul Valdez) .Great cover art. Email for a scan. $100.00

[011833] . Thrills Incorporated No 18 Kidnapped in Space. Sydney: Transport Publishing Co, 12mo - over 6¾" - 7¾" tall. Stapled. Good Very rare Australian sci fi pulp. Includes stories by Heming, Carter and Valdez (Carter Brown/ Alan Yates).Great Davidson cover art. Email for a scan. $100.00

[011832] . Thrills Incorporated No 25 Rocketeers at Bay. Sydney: Transport Publishing Co, 12mo - over 6¾" - 7¾" tall. Stapled. Good Very rare Australian sci fi pulp. Includes stories by Heming, Herscholt, Carter, Bleeck and Yates. Great Stanley Pitt cover art. Email for a scan. $100.00

[010624] . The Hastur Cycle. USA: A Chaosium Book, 1993. 8vo - over 7¾" - 9¾" tall. Pictorial Card. Good ISBN: 0568820097. A Call of Cthulhu Fiction book. Near very good. Only fault is a very small loss at top right had front cover corner. Scarce title. $55.00

[008657] . Moni April 1980. New York: Omni Publications, 1980. Magazine. Good Sci Fi mag. Email for details of contents. $10.00

[008563] . Venture Science Fiction Australian Edition June 1964. London: Atlas Publishing, 1964. 12mo - over 6¾" - 7¾" tall. Digest. Fair Rolled. Covers marked. Heavy wear at top and bottom of spine. Email for details of contributors. $10.00

[008542] . Astounding Science Fiction Vol XVI No 2. Great Britain: Atlas Publishing, 1960. 8vo - over 7¾" - 9¾" tall. Digest. Good Australian edition. 3 shillings. Worn and a small silverfish nibble on bottom edge of front cover. Good copy. $15.00

[008521] . Venture Science Fiction Australian Edition August 1964. London: Atlas Publishing, 1964. 12mo - over 6¾" - 7¾" tall. Digest. Good Light wear. Good copy. Email for details of contributors. $10.00

[008520] . Venture Science Fiction Australian Edition October 1964. London: Atlas Publishing, 1964. 12mo - over 6¾" - 7¾" tall. Digest. Fair Book shop label on front cover. Heavy wear at top and bottom of spine. Email for details of contributors. $10.00

[005609] . Collect Australian Coins and Banknotes. Dubbo: Pocket Book Publications, 1988. Second Edition. 8vo - over 7¾" - 9¾" tall. Pictorial Card. Good ISBN: 0646024760. Complete guide to all coins and notes circulated in Australia until 1988. Illus in colour. A very valuable reference for the Australian coin/notes collector. In near very good condition. $50.00

[012208] . If Worlds of Science Fiction Vol 1 No 2. Leicester: Strato Publications, 12mo - over 6¾" - 7¾" tall. Pulp. Good Good copy. Light wear. Email for details of contents. $12.00

[012243] . Unknown Worlds Vol IV No5 British Edition Summer 1949. London: Atlas Publications, 1949. Pulp. Good Good copy. Light wear. Email for details of contents. $20.00

[012288] . Astounding Science Fiction Vol XVI No 1 British Edition. Great Britain: Atlas Publishing, 1960. 8vo - over 7¾" - 9¾" tall. Digest. Good British edition. 2 shillings. Near very good copy. $20.00

[012257] . Amazing Stories Vol 1 No 5. New York: Ziff-Davis, 1954. 12mo - over 6¾" - 7¾" tall. Pulp. Good Near very good copy. $22.00

[012256] . Amazing Stories Vol 1 No 6. New York: Ziff-Davis, 1954. 12mo - over 6¾" - 7¾" tall. Pulp. Good Near very good copy. $22.00

[012255] . Amazing Stories Vol 1 No 7. New York: Ziff-Davis, 1954. 12mo - over 6¾" - 7¾" tall. Pulp. Good Near very good copy. $22.00

[012254] . Amazing Stories Vol 1 No 8. New York: Ziff-Davis, 1954. 12mo - over 6¾" - 7¾" tall. Pulp. Good Near very good copy. $22.00

[012253] . Fantastic Vol 1 No 8. New York: Ziff-Davis, 1954. 12mo - over 6¾" - 7¾" tall. Pulp. Good Near very good copy. $22.00

[012252] . Fantastic Vol 1 No 7. New York: Ziff-Davis, 1954. 12mo - over 6¾" - 7¾" tall. Pulp. Good Near very good copy. $22.00

[012251] . Fantastic Vol 1 No 1. New York: Ziff-Davis, 1953. 12mo - over 6¾" - 7¾" tall. Pulp. Good Near very good copy. $22.00

[012250] . Fantastic Vol 1 No 2. New York: Ziff-Davis, 1953. 12mo - over 6¾" - 7¾" tall. Pulp. Good Near very good copy. $22.00

[012249] . Fantastic Vol 1 No 3. New York: Ziff-Davis, 1953. 12mo - over 6¾" - 7¾" tall. Pulp. Good Near very good copy. $22.00

[012248] . Fantastic Vol 1 No 4. New York: Ziff-Davis, 1953. 12mo - over 6¾" - 7¾" tall. Pulp. Good Near very good copy. A few marks along spine. $22.00

[012247] . Fantastic Vol 1 No 5. New York: Ziff-Davis, 1954. 12mo - over 6¾" - 7¾" tall. Pulp. Good Near very good copy. $22.00

[012246] . Fantastic Vol 1 No 1. New York: Ziff-Davis, 1954. 12mo - over 6¾" - 7¾" tall. Pulp. Good Near very good copy. $22.00

[012221] . If Worlds of Science Fiction November 1952. Leicester: Strato Publications, 12mo - over 6¾" - 7¾" tall. Pulp. Fair Worn copy. Email for details of contents. $12.00

[012237] . Unknown Worlds Vol III No6 British Edition Winter 1945. London: Atlas Publications, 1945. Pulp. Good Good copy. Light wear. Email for details of contents. $20.00

[012259] . Amazing Stories Vol 1 No 3. New York: Ziff-Davis, 1953. 12mo - over 6¾" - 7¾" tall. Pulp. Good Near very good copy. $22.00


[012231] . Unknown Worlds Vol III No 9 British Edition Spring 1947. London: Atlas Publications, 1947. Pulp. Good Good copy. Light wear. Email for details of contents. $20.00

[012232] . Unknown Worlds Vol III No11 British Edition Winter 1947. London: Atlas Publications, 1947. Pulp. Good Good copy. Light wear. Email for details of contents. $20.00

[012233] . Unknown Worlds Vol III No10 British Edition Summer 1947. London: Atlas Publications, 1947. Pulp. Good Good copy. Light wear. Email for details of contents. $20.00

[012234] . Unknown Worlds Vol III No8 British Edition Winter 1946. London: Atlas Publications, 1946. Pulp. Good Good copy. Some damage to spine. Email for details of contents. $20.00

[012245] . Unknown Worlds Vol III No7 British Edition Summer 1946. London: Atlas Publications, 1946. Pulp. Fair Good copy.Taped repair to spine. Email for details of contents. $12.00

[012236] . Unknown Worlds Vol III No6 British Edition August 1940. London: Atlas Publications, 1940. Pulp. Good Good copy. Some damage to spine. Email for details of contents. $20.00

[012244] . Unknown Worlds Vol IV No3 British Edition Spring 1949. London: Atlas Publications, 1949. Pulp. Good Good copy. Light wear. Email for details of contents. Small pen mark on front cover. $20.00

[012238] . Unknown Worlds May 1944. London: Atlas Publications, 1944. Pulp. Good Good copy. Some damage to spine. Email for details of contents. $20.00

[012239] . Unknown Worlds Vol VI No 4 February 1943. London: Atlas Publications, 1943. Pulp. Poor No cover.. Email for details of contents. $5.00

[012240] . Unknown Worlds Vol IV No2 British Edition Winter 1948. London: Atlas Publications, 1948. Pulp. Good Good copy. Light wear. Email for details of contents. $20.00

[012241] . Unknown Worlds Vol IV No4 British Edition Winter 1949. London: Atlas Publications, 1949. Pulp. Good Good copy. Light wear. Email for details of contents. $20.00

[012242] . Unknown Worlds Vol IV No1 British Edition Summer 1948. London: Atlas Publications, 1948. Pulp. Good Good copy. Light wear. Email for details of contents. $20.00

[012222] . If Science Fiction No 2. Leicester: Strato Publications, 12mo - over 6¾" - 7¾" tall. Pulp. Fair Worn copy. Most of spine gone to insect nibbles. Email for details of contents. $12.00

[012235] . Unknown Worlds Vol III No4 British Edition Spring 1945. London: Atlas Publications, 1945. Pulp. Good Good copy. Some damage to spine. Email for details of contents. $20.00

[018483] . The Hidden Planet Science Fiction Adventures on Venus. New York: Ace, 1959. 16mo - over 5¾" - 6¾" tall. Mass Market Paperback. Fair Stories by Oliver, Brackett, del Rey etc. Light wear. Rolled. Ex book exchange. $8.80

[022198] . Aurealis #17. Australia: Chimaera Publications, 1996. 12mo - over 6¾" - 7¾" tall. Pictoral. Good Australian Fantasy and Science Fiction, featuring 'The Art of Peace and War'. Edgeworn. Some light scratching to back cover. Text clean and binding good, square. $10.00

[018004] . Astounding Science Fact and Fiction Vol VIII No 2 British Edition February 1952. London: Atlas Publishing, 1952. Digest. Pulp. Good Worn copy.Fold marks on covers and short tear down spine. $15.00

[022158] . Science-Fiction Monthly No 9 Thrilling Stories of the Future. Australia: Atlas Publications, 16mo - over 5¾" - 6¾" tall. Stapled. Fair Fiar copy. Insect nibbles around the edges. Email for details of contents if you are searching for a special author. $15.00

[022201] . The Cartoon Adventures of the Amazing Flash Gordon, vol. 5. United States: Tempo Books, 1980. 12mo - over 6¾" - 7¾" tall. Mass Market Paperback. Good The adventures of Flash Gordon, in comic form. Tidy square copy, hole punch in front cover. $10.00

[022179] . Flash Gordon Book Two: War of the Citadels. United States: Tempo Books, 1980. 12mo - over 6¾" - 7¾" tall. Mass Market Paperback. Good Exciting new adventures of America's greatest hero. Covers lightly worn, hole punched in front cover. Pages browning, binding good, square. $10.00

[022180] . The Cartoon Adventures of the Amazing Flash Gordon, vol. 5. United States: Tempo Books, 1980. 12mo - over 6¾" - 7¾" tall. Mass Market Paperback. Good The adventures of Flash Gordon, in comic form. Light wear to covers, some edgewear, hole punched in front cover. Some fading to back cover. Pages browning at edges. $10.00

[012286] . Astounding Science Fiction Vol XV No 11 British Edition. Great Britain: Atlas Publishing, 1960. 8vo - over 7¾" - 9¾" tall. Digest. Good British edition. 2 shillings. Near very good copy. $20.00

[011939] Amis, Kingsley. The Golden Age of Science Fiction an Anthology. London: Book Club Associates, 1982. 8vo - over 7¾" - 9¾" tall. Original Cloth. Good / Fair. 370 pp anthology. Emails for contents details. Pages browning with age. Jacket worn. $20.00

[010386] Anderson, Poul. Conan the Rebel. London: Sphere, 1984. 12mo - over 6¾" - 7¾" tall. Mass Market Paperback. Good Book 19 in the series. Worn and marked. $6.60

[004330] Anstey, F. Tourmalin's Time Cheques. Great Britain: Greenhill Science Fiction and Fantasy, 1986. 12mo - over 6¾" - 7¾" tall. Original Cloth. Good / Good. A time travel novel which has been reprinted from the 1885 edition. In near very good condition. $20.00

[004064] Anthony, Piers. Omnivore. London: Corgi, 1977. 12mo - over 6¾" - 7¾" tall. Mass Market Paperback. Good Covers worn. Binding good. A "square" copy. $7.00

[017492] Asimov Issac, Waugh Charles G., Greenberg Martin H. Great Tales of the Golden Age of Science Fiction. New York: Galahad Books, 1991. 8vo - over 7¾" - 9¾" tall. Orginal Cloth. Good / Good. Apart from some very minor shelf wear this book is in 'as new' condition. Just a few light marks on the back cover. Includes stories by Ross Rocklynne, C.L. Moore and A. Bertram Chandler. $20.00

[019603] Asimov, Isaac. Foundation and Empire. London: Panther, 1962. 16mo - over 5¾" - 6¾" tall. Mass Market Paperback. Fair Worn paperback. Edgeworn. Pages browning. $8.80

[022216] Asimov, Isaac. The Early Asimov Vol 1-3. Herts, Great Britain: Panther Books, 1974. 12mo - over 6¾" - 7¾" tall. Paperback. Good The Early Asimov volumes 1 through 3, encased in a cardboard box. The box has some wear to edges, few bumps and chips, some rubbing, lightly grubby in places. Books are square with reading creases along spine, bumped eges, pages yellowing, binding good. $28.00

[002984] Asimove, Isaac. Earth is Room Enough. London: Panther, 1962. 12mo - over 6¾" - 7¾" tall. Mass Market Paperback. Good Starky realistic stories by the author of The Currents of Space and The Caves of Steel. Improbabilia. Covers chipped and worn but very good for its age. Vintage sci-fi. Light roll. Binding good. PON inside. $10.00

[017651] Bannister, Manly. Conquest of Earth. United States of Amerca: Airmont Books, 1964. 12mo - over 6¾" - 7¾" tall. Mass Market Paperback. Good The masters of the planet Earth... the Scarlet Order of Men. Covers worn, reading creases, slight roll, insect nibbled edges, small tear on front cover. Creases to back cover. Pages browning. $8.80

[020666] Bennett, Geoffrey. This Creeping Evil. London: Arrow, 1963. 12mo - over 6¾" - 7¾" tall. Paperback. Good What is THE THING? A beast from the bottomless pit? from HELL? ... Edges bumped and worn, reading creases, some grubby rub marks to back cover. Pages yellowing. $20.00

[010559] Berkley, Taylor. Legend of the Holocaust. Australia: Scripts, 1968. 16mo - over 5¾" - 6¾" tall. Mass Market Paperback. Good One of the scarcest Scripts titles! These were the victims of mankind's most brutal crime ... the descendants of those who survived World War Three. Futuristic pulp. Great cover art! Email for a scan. $66.00

[002151] Berlitz, Charles. The Dragon's Triangles. London: Grafton Books, 1990. 16mo - over 5¾" - 6¾" tall. Mass Market Paperback. Good ISBN: 0 586 20778 3. The fascinating examination of one of the world's greatest mysteries. Paperback. Covers and text clean. No roll. Binding crakced in middle but still strong and intact. 204 pp. Some b/w illus. Index. $5.00

[005187] Biggle, Lloyd. Monument. London: New English Library, 1975. 8vo - over 7¾" - 9¾" tall. Original Cloth. Good / Good. Jacket is worn and rubbed. Covers clean. Bindinhg good. Text clean. A good copy. $12.00

[017104] Biggle, Lloyd Jr. The World Menders. London: Arrow, 1975. 12mo - over 6¾" - 7¾" tall. Mass Market Paperback. Good Covers worn, creases on front cover, edges bumped, reading creases. Pages yellowing. $8.80

[010401] Binder, Eando. Where Eternity Ends. Sydney: Whitman Press, 12mo - over 6¾" - 7¾" tall. Stapled. Very Good Near fine copy. Email for a scan. Rare! Circa 50s sci fi. $250.00

[010400] Binder, Eando. The Three Eternals. Sydney: Whitman Press , 12mo - over 6¾" - 7¾" tall. Stapled. Very Good Near fine copy. Email for a scan. Rare! Circa 50s sci fi. $250.00

[010399] Binder, Eando. Adam Link in the Past. Sydney: Whitman Press , 12mo - over 6¾" - 7¾" tall. Stapled. Very Good This is a nice clean and bright copy of the scarce Binder classic. Cover slightly offset when stapled to contents. Email for a scan. Staples on spine easing. d on cover. Great cover art. Very nice! $165.00

[006048] Binns, Ronald. The Loch Ness Mystery Solved. Great Britain: Star, 1984. 8vo - over 7¾" - 9¾" tall. Mass Market Paperback. Good Explodes the myth around the Loch Ness monster. Paperback. Covers chipped. Binding good. White ink covering old price/name inside. $9.00

[018488] Bixb, E Rew. Fire Throne Mountain. Australia: Horwitz, 1981. 16mo - over 5¾" - 6¾" tall. Mass Market Paperback. Fair Scarce Horwitz edition. Fair only. Worn. $10.00

[013177] Blackford, Russell. Hyperdreams : Damien Broderick's Space / Time Fiction. Australia: Nimrod Publications, 1998. 12mo - over 6¾" - 7¾" tall. Stapled. Good Babel Handbook on Fantasy and SF Writers 8. Near very good copy. 42 pp. Scarce. $40.00

[012480] Bleiler, Everett F & Ditky, T E. This Year's Best Science Fiction Novels. London: Grayson and Grayson, 1953. First Edition. 12mo - over 6¾" - 7¾" tall. Original Cloth. Good / Good. 4 sci fi sories from 1953? Email for details of contents. Great cover art. Jacket is chipped and worn with a few short tears. Binding good. Text clean. Previous owner's name inside. $20.00

[012636] Bleiler, Everett F & Ditky, T E. This Year's Best Science Fiction Novels Second Series. London: Grayson and Grayson, 1955. First Edition. 12mo - over 6¾" - 7¾" tall. Original Cloth. Good / Good. 4 sci fi sories from 1954? Email for details of contents. Great cover art. Jacket is clipped, chipped and worn with a few short tears and light losses at exptremities. Binding good. Text clean. Previous owner's name inside. $20.00

[017129] Blish, James. Star Trek 1. Toronto: Bantam Science Fiction, 1981. 12mo - over 6¾" - 7¾" tall. Paperback. Fair Seven tales of intergalactic intrigue from the award-winning television series. Front cover chipped and rubbed, reading creases on spine, back cover rubbed and worn. Some marks from price sticker in bottom corner. Spine cracked and pages yellowing. $8.80

[017130] Blish, James. Star Trek 9. Great Britain: Corgi, 1974. 12mo - over 6¾" - 7¾" tall. Mass Market Paperback. Fair Further tales of intergalactic adventure based on the famous television series. Worn copy, price sticker on front cover, large crease on front cover, edges grubby, reading creases, back cover discoloured. Spine cracked, light foxing on edges and a few pages. $8.80

[022185] Blish, James. Startrek 7. London: Corgi, 1974. 12mo - over 6¾" - 7¾" tall. Mass Market Paperback. Good Covers worn with some rubbing, edges grubby, few creases. Foxing inside front and back covers. Pages yellowing, binding good. $10.00

[019276] Blish, James. The Night Shapes. London: Arrow Books, 1978. 12mo - over 6¾" - 7¾" tall. Mass Market Paperback. Fair Covers worn, edges bumped and chipped. Original price sticker on front cover. Pages browning. $8.80

[022186] Blish, James. Startrek 3. London: Corgi, 1974. 12mo - over 6¾" - 7¾" tall. Mass Market Paperback. Far Covers worn and rubbed, substantial creasing. Price sticker to front cover. Pages browning with some foxing to edges. $10.00

[022187] Blish, James. Startrek 10. London: Corgi, 1975. 12mo - over 6¾" - 7¾" tall. Mass Market Paperback. Fair Covers worn and rubbed, substantial creasing. Price sticker to front cover. Pages browning with marking and foxing to edges. Rolled. $10.00

[015833] Boulle, Pierre. Monkey Planet. Great Britain: Penguin, 1975. 12mo - over 6¾" - 7¾" tall. Paperback. Fair / No Jacket. The book that inspired the film 'Planet of the Apes'. Few large creases on front cover, edges bumped and worn, original price sticker on back cover. Pages browning and stained. $8.80

[002362] Boyce, Chris. Extraterrestrial Encounter. Sydney: Reed, 1979. First Edition. 8vo - over 7¾" - 9¾" tall. Original Cloth. Ex-Library. Good / Good. ISBN: 0 589 501321. Ex-library, usual markings. 199 pp. Some plates and diags. Pencil marks on some pages to highlight text. $8.00

[008161] Brack, Vektis. The "X" People. London: Gannet Press, 12mo - over 6¾" - 7¾" tall. Mass Market Paperback. Poor Very rare Brack title. Coversvery worn and damage to spine. Spine has taped repairs. Cover almost loose. Previous owner's name inside. Email for a scan. $100.00

[016086] Brackett, Leigh. The Ark of Mars. ill. Stanley Pitt. Sydney: Malian Press, Stapled. Good Stanley Pitt cover art. American Science Fiction Magazine. Worn copy with ld penned price on cover and date stamp on back. One shot edge tear on front cover. Browning with age. Scarce. Email for a scan. $30.00

[013266] Brackett, Leigh. The Starmen. London: Science Fiction Club, 1954. 12mo - over 6¾" - 7¾" tall. Original Cloth. Ex Lib. Fair / No Jacket. Worn and marked ex lib reading copy. $15.00

[015177] Bradbury, R. The Golden Apples of the Sun. London: Rupert Hart-Davis, 1953. 12mo - over 6¾" - 7¾" tall. Original Cloth. Fair / Fair. Jacket has some tears. A collection of science fiction stories. $20.00

[004678] Bradbury, Ray. Ice-Cream Suit. London: The Amalgamated Press, 1959. 12mo - over 6¾" - 7¾" tall. Stiff Card. Fair A copy of Bradbury's rare Ice-Cream Suit in Argosy, a Fleetway Magazine May 1959. 18 pp short story. Includes 9 other stories from H E Bates, John Collier, Christopher Landon, Michael Gilbert etc. This is a fair only copy. Corner missing off front cover. Some damage to spine. $80.00

[003302] Bradbury, Ray. The Day it Rained Forever. London: Penguin, 1991. 12mo - over 6¾" - 7¾" tall. Mass Market Paperback. Good ISBN: 0140152466. A collection of many of Bradury's famous stories. Near very good condition. Paperback. $12.00

[007161] Bradbury, Ray. Fahrenheit 451. United Kingdom: Corgi, 1968. 12mo - over 6¾" - 7¾" tall. Mass Market Paperback. Good Science fiction. Paperback in good condition. Edgeworn. Some yellowing along edges. $9.90

[011890] Bradbury, Ray. Quicker Than the Eye. London: Earthlight, 1998. 12mo - over 6¾" - 7¾" tall. Mass Market Paperback. Good Near very good copy. Corner fold on front cover. $8.80

[007726] Bradley, Marion Zimmer. The Spell Sword. London: Arrow, 1978. 12mo - over 6¾" - 7¾" tall. Mass Market Paperback. Good A novel in the classic Darkover series. Near very good condition. $8.80

[003775] Broderick, Damien. A Man Returned. London: Horwitz Publications, 1965. 12mo - over 6¾" - 7¾" tall. Mass Market Paperback. Poor 12 short stories to grip the imagination. Scarce Australian sci fi. In poor condition. Corner cut off. Rolled and damaged. Tears etc. Scarce. Includes stories published in Man Magazine and Man Junior. Email for the story titles. $20.00

[011513] Brooks, Terry. Wizard at Large Book Three the Magic Kingdom of Landover. New York: Ballantine, 1988. First Edition. 8vo - over 7¾" - 9¾" tall. Original Cloth. Good / Good. ISBN: 0345347730. Jacket has light wear. Near very good copy. $20.00

[004480] Brown, Carter. The Blonde / Girl in a Shroud. Australia: Horwitz, 1979. 16mo - over 5¾" - 6¾" tall. Mass Market Paperback. Good ISBN: 0 7255 0557 5. A Signet double mystery. Covers chipped and a few folds. Binding good. Text clean. $6.00

[008159] Browne, George Sheldon. The Yellow Planet. London: Edwin Self, 12mo - over 6¾" - 7¾" tall. Mass Market Paperback. Fair Scarce Sheldon title. Covers are very worn and have been repaired with tape. 1/- price on front cover. Previous owner's name inside. $45.00

[005019] Brunner, John. Stand on Zanzibar. Great Britain: Macdonald Science Fiction, 1969. First Edition. 8vo - over 7¾" - 9¾" tall. Good / Good. Reader's Union label inside. Jacket and book near very good. $15.00

[011889] Bujold, Lois McMaster. Komarr. London: Earthlight, 1998. 16mo - over 5¾" - 6¾" tall. Mass Market Paperback. Good Light roll. Near very good copy. $8.80

[011855] Bujold, Lois McMaster. A Civil Campaign. United Kingdom: Earthlight, 2000. 16mo - over 5¾" - 6¾" tall. Mass Market Paperback. Very Good A Miles Vorkosigan Adventure. Light wear. Very good copy. $9.90

[001827] Bulmer, H K. The Stars are Ours. London: Panther, 16mo - over 5¾" - 6¾" tall. Mass Market Paperback. Good This is a very nice copy of the scarce Bulmer science fiction novel. Covers only lightly worn and chipped. No roll. Interesting improbabilia cover. Pages browning with age. Very collectible. $18.00

[002981] Bulmer, Kenneth. Of Earth Foretold. London: Digit, 1960. 12mo - over 6¾" - 7¾" tall. Mass Market Paperback. Good Improbabilia. Covers chipped and worn but very good for its age. Vintage sci-fi. Light roll. Binding good. PON inside. $10.00

[011234] Burke, Jonathan. Exodus from Elysium. Australia: Horwitz, 1965. First Edition. 16mo - over 5¾" - 6¾" tall. Mass Market Paperback. Fair Horwitz wasn't known for its sci fi novels, this is one of them. Worn copy. Rolled. Old penned price on front cover. penned price inside. $15.00

[022305] Burroughs, Edgar Rice. Thuvia Maid of Mars. London: Methuen and Co, 1922. 12mo - over 6¾" - 7¾" tall. Original Cloth. Good / No Jacket. Covers are edge worn with a few marks, binding good , text clean. $22.00

[003778] Burroughs, Edgar Rice. Jungle Tales of Tarzan. London: Methuen and Co, 1951. Fifteenth. 12mo - over 6¾" - 7¾" tall. Original Cloth. Good / Good. Jacket is chipped and worn with some small losses. Repaired. Now protected. Binding good. Email for a scan. A good copy. $40.00

[016500] Burroughs, Edgar Rice. Warlord of Mars. Great Britain: New English Library, 1978. 12mo - over 6¾" - 7¾" tall. Paperback. Good Covers worn, edges bumped, reading creases. Texta mark on cover and bottom edge of book. Few stains on back cover. Sticker containing copyright information stuck inside front cover. Pages browning, spine cracked. $8.80

[003777] Burroughs, Edgar Rice. The Warlord of Mars. London: Methuen and Co, 1951. Seventh. 12mo - over 6¾" - 7¾" tall. Original Cloth. Good / Good. Jacket is chipped and worn with some small losses. Now protected. Light foxing first few pages. Binding good. Email for a scan. A good copy. $30.00

[019006] Burroughs, Edgar Rice. The Gods of Mars. United States of America: Ballantine, 1981. 12mo - over 6¾" - 7¾" tall. Paperback. Good / No Jacket. Worn paperback. A few marks. Binding good. $8.80

[018173] Burroughs, Edgar Rice. Master Mind of Mars. Great Britain: New English Library, 1975. 12mo - over 6¾" - 7¾" tall. Paperback. Good Number 6 in the Martian series. Tidy, square copy with light wear. $12.00

[001934] Burroughs, Edgar Rice. Swords of Mars. London: New English Library, 1973. 16mo - over 5¾" - 6¾" tall. Mass Market Paperback. Good Covers lightly worn. Light roll. Great cover art. No 8 of the Martian series. Binding good. Text clean. A nice copy. $10.00

[018826] Burroughs, Edgar Rice. The Return of Tarzan. United States of America: Ballantine, 1981. 12mo - over 6¾" - 7¾" tall. Paperback. Good / No Jacket. Spine worn, pages browning, a few marks. General wear. $8.80


[022753] Burroughs, Edgar Rice. The Wizard of Venus. United Kingdom: New English Library, 1974. 12mo - over 6¾" - 7¾" Tall. Mass Market Paperback. Fair No. 5 in the Venus series. Covers worn at edges, bumped with some minor creasing. Small label lift stain on front cover. Silverfish damage and pen marks to back cover. Slight roll. Pages browning. $9.00

[018178] Burroughs, Edgar Rice. The Lad and the Lion. New York: Ace Books, 1978. 12mo - over 6¾" - 7¾" tall. Paperback. Good Tidy, square copy with light wear. $10.00

[018174] Burroughs, Edgar Rice. Synthetic Men of Mars. Great Britain: New English Library, 1976. 12mo - over 6¾" - 7¾" tall. Paperback. Good Number 9 inthe Martian series. Tidy, square copy with light wear. $12.00

[018175] Burroughs, Edgar Rice. Swords of Mars. Great Britain: New English Library, 1975. 12mo - over 6¾" - 7¾" tall. Paperback. Good Number 8 in the Martian series. Tidy, square copy with light wear. $10.00

[018176] Burroughs, Edgar Rice. Thuvia Maid of Mars. Great Britain: New English Library, 1975. 12mo - over 6¾" - 7¾" tall. Paperback. Good Number 4 in the Martian series. Tidy, square copy with light wear. $10.00

[018827] Burroughs, Edgar Rice. Back To the Stone Age. London: Tandem, 1974. 12mo - over 6¾" - 7¾" tall. Paperback. Good / No Jacket. Spine worn, pages browning, a few marks. General wear. $8.80

[015857] Burroughs, Edgar Rice. The Gods of Mars. United States of America: Ballantine, 1981. 12mo - over 6¾" - 7¾" tall. Paperback. Good / No Jacket. Spine worn, pages browning, orginal price sticker on back cover. $8.80

[015707] Burroughs, Edgar Rice. Swords of Mars. Great Britain: New English Library, 1972. 16mo - over 5¾" - 6¾" tall. Paperback. Fair / No Jacket. Number 8 in the Martian Series. Edges bumped, pages brown, spine cracked. Small tear on title page. Previous owner's name and book exchange stamp in front cover. $8.80

[018177] Burroughs, Edgar Rice. John Carter of Mars. Great Britain: New English Library, 1975. 12mo - over 6¾" - 7¾" tall. Paperback. Good Number 11 in the Martian series. Tidy, square copy with light wear. $10.00

[003779] Burroughs, Edgar Rice. Tarzan the Terrible. London: Methuen and Co, 1952. Reprint. 12mo - over 6¾" - 7¾" tall. Original Cloth. Good / Good. Jacket is lightly chipped and worn with some small losses. Now protected. Binding good. Email for a scan. A good copy. $80.00

[002909] Burroughs, Edgar Rice. Escape on Venus. London: Four Square Books, 1966. 12mo - over 6¾" - 7¾" tall. Mass Market Paperback. Good A world of wierd people and uncanny kingdoms. Paperback. Slight roll. Light wear. Binding good. Text clean. $6.50

[014907] Burroughs, Edgar Rice. The Wizard of Venus. London: New English Library, 1974. 16mo - over 5¾" - 6¾" tall. Mass Market Paperback. Good Light wear. Square copy. Light roll. Great cover art. No 5 of the Venus series. $11.00

[017125] Burroughs, Edgar Rice. The Master Mind of Mars. New York: Ballantine Books, 1980. 12mo - over 6¾" - 7¾" tall. Mass Market Paperback. Fair Worn ex book exchange copy. Reading creases, covers chipped and worn. Edges bumped. Minor losses to back cover along the edges. Pages yellowing. Reading copy only. $8.80

[014333] Burroughs, Edgar Rice. A Princess of Mars. London: New English Library, 1969. 16mo - over 5¾" - 6¾" tall. Mass Market Paperback. Fair Covers worn Edge worn.Light roll. Great cover art. No 1 of the Martian series. $7.70

[017298] Burroughs, Edgar Rice. Escape on Venus. Great Britain: Four Square Science Fiction, 1966. 12mo - over 6¾" - 7¾" Tall. Paperback. Fair Covers very worn, front cover is nearly seperate to text. Slightly rolled. Edges bumped. Pages yellowing. $8.80

[017126] Burroughs, Edgar Rice. Tarzan and the Ant-Men. London: Four Square Books, 1959. 12mo - over 6¾" - 7¾" tall. Paperback. Fair Tarzan in the strange world Stone-Age savages and knee-high warriors. Worn copy, reading creases, numerous stains and writing on front cover. Spine and back cover discoloured. Spine cracked. Pages yellowing. $8.80

[015853] Burroughs, Edgar Rice. The Wizard of Venus. Great Britain: New English Library, 1974. 12mo - over 6¾" - 7¾" tall. Paperback. Fair / No Jacket. Number 5 in the Venus series. Spine worn, pages browning, spine cracked. $8.80

[020981] Butler, Octavia. Clay's Ark. London: Arrow, 1985. 16mo - over 5¾" - 6¾" tall. Mass Market Paperback. Good Square copy. Light wear. Remants of a label on the front cover. $8.80

[006737] Card, Orson Scott. Wyrms. London: Legend, 1988. 8vo - over 7¾" - 9¾" tall. Mass Market Paperback. Fair Nebula award winner 1985/86. Fair copy only. Reading copy. Front cover damaged. $10.00

[015175] Carnell, J. No Place Like Earth. London: Boardman & Co, 1952. 12mo - over 6¾" - 7¾" tall. Original Cloth. Fair Some browning and foxing of pages. $15.00

[005247] Carpenter, Elmer J. Moonspin. New York: Flagship, 1967. 16mo - over 5¾" - 6¾" tall. Mass Market Paperback. Good The spectre of an eternal freeze settled over the country - Survival depended upon operation ... moonspin. Light wear. Slight roll. $5.50

[002325] Chalker, J.L. Pirates of Thunder. London: New English Library, 1988. 16mo - over 5¾" - 6¾" tall. Mass Market Paperback. Good ISBN: o 405431185. The Rings of the Master Book 2. Small bump/tear along bottom edge of front cover. Light wear. Light roll. Binding good, text clean. $8.00

[010532] Chandler, A Bertram & Hoffman, Lee. Up to the Sky / In and Out of Quandry. USA: NESFA Press, 1982. 12mo - over 6¾" - 7¾" tall. Original Cloth. Good / Good. Two novels bound back to back. Jacket has light wear. Cover art by Kelly Freas. Good copy (ies) . $25.95

[017289] Chandler, Chandler. The Bitter Pill. Melbourne: Wren Books, 1974. First Edition. 8vo - over 7¾" - 9¾" tall. Orginal Cloth. Good / Good. Javket is worn and rubbed, some small air bubbles on back cover jacket. Yellow sticker on front cover. Edges grubby. Pages yellowing. Tidy copy. $30.00

[012708] Chilton, Charles. The Red Planet. London: Digit, 1963. 16mo - over 5¾" - 6¾" tall. Mass Market Paperback. Fair The story of the record breaking radio serial. Square copy. Covers have silverfish nibbles around edges. Email for a scan. $25.00

[011583] Christopher, John. The Year of the Comet. London: Michael Joseph, 1955. First Edition. 12mo - over 6¾" - 7¾" tall. Original Cloth. Fair / No Jacket. Worn copy. A few marks and one small "ding" in the spine. A few other marks. Fair or slightly better reading copy or collection filler. $15.00

[019003] Clarke, Arthur C. The Sands of Mars. London: NEL, 1980. 12mo - over 6¾" - 7¾" tall. Mass Market Paperback. Good Edgeworn paperback with a slight roll. $8.80

[002921] Clarke, Arthur, C. The Exploration of Space. USA: Fawcett, 1967. 16mo - over 5¾" - 6¾" tall. Mass Market Paperback. Good Revised edition. 192 pp. Inc index, diags. PON inside. No roll. Light wear to covers. Near very good. Paperback. $8.00

[019606] Clement, Hal. Needle. London: Corgi, 1963. 16mo - over 5¾" - 6¾" tall. Mass Market Paperback. Fair Worn paperback. Some damage at top of spine. Good reading copy. $12.00

[020158] Compton, D G. Synthajoy. New York: Ace Books, 1968. 12mo - over 6¾" - 7¾" tall. Mass Market Paperback. Good Covers worn, rolled, reading creases. Text clean. $10.00

[019629] Conklin, Groff (ed). Strange Travels in Science Fiction. Great Britain: Grayson & Grayson, 1954. First Edition. 12mo - over 6¾" - 7¾" tall. Orginal Cloth. Good / Fair. A selection from Groff Conklin's 'Omnibus of Science Fiction'. Jacket is worn with losses to spine, chips, tears and creases to edges. Some markings to front cover jacket. Back cover jacket is worn, rubbed, browning . Some light foxing to edges. Text is clean and binding good. $40.00

[019611] Cooper, Edmund. The Slaves of Heaven. London: Coronet, 1978. 16mo - over 5¾" - 6¾" tall. Mass Market Paperback. Fair Worn paperback. Slight roll. Binding good. $8.80

[003400] Cox, Irving. Export Commodity. Science Fiction Monthly No 11. Australia: Atlas Publications, 12mo - over 6¾" - 7¾" tall. Saddlestitched. Good Short story in Science Fiction Monthly. Great cover art. Some wear and folds etc. Email for a scan. 98 pp of thrilling stories of the future. Circa 1950s. $40.00

[012203] Crawford, William R. Spaceway Stories of the Future Volume 1 No 2. New York: Fantasy Publishing Company, 1954. 12mo - over 6¾" - 7¾" tall. Stapled. Fair Square copy. Binding good. Some external foxing and staining on front cover. Email for details of contents. $15.00

[012204] Crawford, William R. Spaceway Stories of the Future Volume 1 No 1. New York: Fantasy Publishing Company, 1954. 12mo - over 6¾" - 7¾" tall. Stapled. Fair Square copy. Binding good. Some external foxing and staining on front cover. Email for details of contents. $15.00

[019612] De Camp, L Sprague. The Hostage of Zir. New York: Berkley, 1977. 16mo - over 5¾" - 6¾" tall. Mass Market Paperback. Fair Ex book exchange copy. Worn paperback. $8.80

[006934] Devin, Flanna. Alien Encounter. Australia: Horwitz, 1981. 12mo - over 6¾" - 7¾" tall. Mass Market Paperback. Fair ISBN: 072550983x. His work crew ran but tate stayed behind to be taken up ... to meet the future ... Square copy. Worn. Mark on edge. $5.50

[019808] Dexter, Susan . The Mountains of Channadran. United Kingdom: Fontana, 1988. 12mo - over 6¾" - 7¾" tall. Mass Market Paperback. Good The Winter King's War 3. Rolled. Edges bumped. Pages yellowing. Price inside front cover. $10.00

[019809] Dexter, Susan. The Ring of Allaire. United Kingdom: Fontana, 1987. 12mo - over 6¾" - 7¾" tall. Mass Market Paperback. Good The Winter King's War 1. Covers worn and grubby, edges bumped with creases. $10.00

[019730] Dick, Philip K. Beyond Lies the Wub . London: Grafton Books, 1990. 8vo - over 7¾" - 9¾" tall. Mass Market Paperback. Good Square copy. A few reading creases on spine and light edge wear. $15.00

[017127] Dick, Philip K. Clans of the Alphane Moon. New York: Ace Books, 1964. 16mo - over 5¾" - 6¾" tall. Paperback. Fair An abandoned sattelite holds two worlds at bay. Worn copy, numerous light stains on front cover, reading creases. Pages yellowing, spine cracked. $8.80

[019427] Dick, Philip K. World of Chance. London: Panther, 1959. 16mo - over 5¾" - 6¾" tall. Paperback. Fair Worn copy. Paperback. Binding good. Slight roll. $12.50

[006334] Dicks, Terrance. Doctor Who and the Time Warriors. London: Target, 1978. 12mo - over 6¾" - 7¾" tall. Mass Market Paperback. Good A Doctor Who classic. Paperback in good condition. Covers worn. $7.00

[018728] Donaldson, Stephen. The First Chronicles of Thomas Covenant the Unbeliever Volume 1 Lord Foul's Bane Volume 2 the Illearth War Volume 3 the Power That Preserves Three Titles in One Volume Inscribed By the Author. Australia: Collins, 1983. 8vo - over 7¾" - 9¾" tall. Orginal Cloth. Inscribed By Author. Good / Good. Inscribed by the author in 1983. Jacket is chpped and has light wear. Pages edges browning. $120.00

[002979] Duncan, David. Occam's Razor. London: New English Library, 1962. 12mo - over 6¾" - 7¾" tall. Mass Market Paperback. Fair Improbabilia. First published 1958. From the frontiers of science today, a disturbing novel of wonder and imagination. Some damge to spine and covers. Email for a scan. PON inside. Rolle. Binding good. $7.00

[012983] Elliot, Lee. The Third Mutant. London: Curtis Books, 24mo - over 5" - 5¾" tall. Original Cloth. Good / Good. Scarce title, jacket rubbed. Undated 50s? $60.00

[002983] Ellis, D E. After World's End. London: Digit, 1952. First UK. 12mo - over 6¾" - 7¾" tall. Mass Market Paperback. Good Improbabilia. Covers chipped and worn but very good for its age. Vintage sci-fi. Light roll. Binding good. PON inside. $10.00

[002982] Ellis, D E. A Thousand Ages. London: Digit, 1961. 12mo - over 6¾" - 7¾" tall. Mass Market Paperback. Good Improbabilia. Covers chipped and worn but very good for its age. Vintage sci-fi. Light roll. Binding good. PON inside. $8.00

[022164] Engel, Joel. Gene Roddenberry: The Myth and the Man Behind Star Trek. London: Virgin Books, 1995. 12mo - over 6¾" - 7¾" tall. Mass Market Paperback. Good Covers worn, edges bumped. Price sticker to back cover. Text clean, pages lightly yellowing, binding good, square. Numerous b/w photographs inside. $18.00

[017335] Erlich, Max. The Big Eye. London: Corgi Books, 1960. 16mo - over 5¾" - 6¾" tall. Mass Market Paperback. Fair The world faced with annihilation... and only two years left for all the laughing and loving of a lifetime! Covers worn, edges bumped. Creases on front cover. Reading creases. Few grubby marks, pen marks and creases on back cover. Pages yellowing, spine cracked. $10.00

[002132] Evans, Christopher. Cults of Unreason. London: Panther, 1973. 16mo - over 5¾" - 6¾" tall. Mass Market Paperback. Good A penetrating look at today's more bizarre beliefs. 268 pp. Index. Covers chipped and worn. Light roll. $6.00

[011582] Fagan, Henry A. Ninya. London: Jonathan Cape, 1956. First Edition. 12mo - over 6¾" - 7¾" tall. Original Cloth. Ex Lib. Fair Worn copy with numerous lib stamps inside and label remnants inside back cover. letters penned on base of spine. $20.00

[005003] Fanthorpe, R L . Neuron World. London: Badger, 12mo - over 6¾" - 7¾" tall. Magazine. Good Her dream became a nightmare as she probed the alien ruins. Badger SF108. Nice copy of this collectible Badger title. Light wear. Slight roll. $15.00

[002509] Farland, David. The Sum of All Men. London: Earthlight, 1999. 12mo - over 6¾" - 7¾" tall. Mass Market Paperback. Good Apart from very slight roll could be classed as being in very good condition. Book 1 of the Runelords. $15.00

[017955] Farmer, Nancy. The House of the Scorpion. New York: Atheneum, 2002. 8vo - over 7¾" - 9¾" tall. Original Cloth. Good / Good. Minor wear to jacket, pages yellowing. Spine cracked. $12.00

[017236] Farmer, Philip Jose. The Dungeon Vol. 6: The Final Battle. United States: Bantam Spectra, 1990. 12mo - over 6¾" - 7¾" tall. Mass Market Paperback. Good Book is covered in protective plastic. Few grubby marks on back cover. Pages yellowing. Binding good. $10.00

[017103] Farmer, Philip Jose. The Fabulous Riverboat. London: Grafton Books, 12mo - over 6¾" - 7¾" tall. Paperback. Good Second volume in the magnificent Riverworld Saga. Edges bumped. Binding good. $8.80

[014334] Finch, Simon. Pagan Voyager. London: Pan, 1979. 12mo - over 6¾" - 7¾" tall. Mass Market Paperback. Good Paperback. Square copy. Edegworn. A few marks on edges. $8.80

[015721] Flint, Kenneth C. The Hound of Culain. United Kingdom: Bantam Books, 1986. 16mo - over 5¾" - 6¾" tall. Paperback. Good / No Jacket. Edges bumped, spine cracked, original price sticker on back of book. $12.00

[002518] Forsyth, Kate. The Cursed Towers. London: Arrow, 1999. First Edition. 12mo - over 6¾" - 7¾" tall. Mass Market Paperback. Good ISBN: 0091835305. Apart from some roll and a few reader's creases on spine could be classed as being in very good condition. Book 3 of the Witches of Eileanan. $12.50

[002519] Forsyth, Kate. The Forbidden Land. London: Arrow, 2000. First Edition. 12mo - over 6¾" - 7¾" tall. Mass Market Paperback. Good ISBN: 1740510216. Apart from some roll and a few reader's creases on spine could be classed as being in very good condition. Book 4 of the Witches of Eileanan. $12.50

[002517] Forsyth, Kate. The Pool of Two Moons. London: Arrow, 1998. First Edition. 12mo - over 6¾" - 7¾" tall. Mass Market Paperback. Good ISBN: 0091835291. Apart from very slight roll could be classed as being in very good condition. Book 2 of the Witches of Eileanan. $12.50

[008539] Francis, Richard H. Blackpool Vanishes. Great Britain: Readers Union, 1979. 12mo - over 6¾" - 7¾" tall. Original Cloth. Very Good / Good. Jacket is chipped and worn, has light losses and shelf wear. Covers clean and bright. Text clean. $10.00

[007074] Fritts, Chester A. We are in a Race to Conquer Outer Space. New York: Vantage Press, 1958. First Edition. 12mo - over 6¾" - 7¾" tall. Original Cloth. Good / Good. Interesting book on space travel pre lunar landings. A very rare nook. Email for more details of the contents. Jacket is chipped and worn.Binding is good. Text clean. $100.00

[002985] Fyffe, H.B. D-99. New York: Pyramid Books, 1962. First Edition. 12mo - over 6¾" - 7¾" tall. Mass Market Paperback. Good When the interstellar diplomats and the space fleets can't handle the job, it's up to D-99. Improbabilia. Covers chipped and worn but very good for its age. Vintage sci-fi. Light roll. Binding good. PON inside. $8.00

[019614] Garner, Rolf. The Indestructible. London: Panther Books, 16mo - over 5¾" - 6¾" tall. Mass Market Paperback. Fair A scarce copy. Fair only and a reading copy with taped repairs along spine and a large chip out of the front cover,. $20.00

[010160] Garrett, Randall. Derelict of Space. ill. Stanley Pitt. Sydney: Malian Press, Stapled. Good Stanley Pitt cover art. American Science Fiction Magazine. Worn cp. Browning with age. Tape down spine. Label lift on cover. Scarce. Email for a scan. $30.00

[015867] Garrett, Randall. Too Many Magicians. Great Britain: Futura Publications, 1980. 12mo - over 6¾" - 7¾" tall. Paperback. Fair / No Jacket. Slightly rolled, reading creases, edges bumped. Original price sticker inside front cover. Pages slightly browning. $8.80

[007065] Gibbs, Lewis. Late Final. London: Digit, 12mo - over 6¾" - 7¾" tall. Mass Market Paperback. Good A lost man in a lost world. After the 3rd WW. Paperback. Worn condition. Pages browning with age. date stamp inside. $10.00

[005364] Gilden, Mel. Surfing Samurai Robots. New York: Lynx Books, 1988. 12mo - over 6¾" - 7¾" tall. Mass Market Paperback. Good meet Zoot, an alien in a trenchcoat, searching for truth in a city of sex, violence and good rays ... Covers worn and marked. Binding good. $5.00

[012305] Gold, H L. Beyond Fantasy Fiction Vol 1 No 3. England: Strato Publications, Digest. Pulp. Good Good copy. Light shelf wear. $15.00

[012307] Gold, H L. Beyond Fantasy Fiction Vol 1 No 4. England: Strato Publications, Digest. Pulp. Good Good copy. Light shelf wear. $15.00

[012306] Gold, H L. Beyond Fantasy Fiction Vol 1 No 2. England: Strato Publications, Digest. Pulp. Good Good copy. Light shelf wear. $15.00

[012308] Gold, H L. Beyond Fantasy Fiction Vol 1 No 1. England: Strato Publications, Digest. Pulp. Good Good copy. Light shelf wear. $15.00

[021314] Gold, H L and Krepps, Robert. The Enormous Room. Sydney: Malian Press, 16mo - over 5¾" - 6¾" tall. Stapled. Fair Selected Science-Fiction Magazine, no. 3. Covers very worn wihth water stains, and foxing. Some losses to back cover. Pages are browning and brittle, but text is clean. Email for scans. $55.00

[019299] Gordon, Stuart. One Eye: Volume One. United Kingdom: Panther Science Fiction, 1976. 12mo - over 6¾" - 7¾" tall. Mass Market Paperback. Good Edges bumped, reading creases, back cover faded. Pages browning and edges grubby. $10.00

[010393] Green, Roland. Conan the Relentless. London: Tor, 1992. 12mo - over 6¾" - 7¾" tall. Mass Market Paperback. Fair Worn copy, creases and marks $5.50

[010394] Green, Roland. Conan the Valiant. London: Tor, 1988. 12mo - over 6¾" - 7¾" tall. Mass Market Paperback. Fair Worn copy, creases and marks. $5.50

[015685] Haile, Terence. The Claw. Sydney: Bill Ewington Books, 16mo - over 5¾" - 6¾" tall. Paperback. Good / No Jacket. ISBN: . Spine slightly cracked and worn, edges bumped, large fold in lower right-hand corner. Pages browning. $11.00

[014572] Haile, Terence. Galaxies Ahead. London: Digit, Mass Market Paperback. Fair Square copy. Light wear. Bottom of first page has been has been name clipped. $8.80

[018617] Hamilton, Peter F. A Second Chance at Eden. London: MacMillan, 1998. 8vo - over 7¾" - 9¾" tall. Orginal Cloth. Very Good / V. A very good copy of this Hamiton classic. $22.00

[021536]
Harness, Charles L. The Rose. Great Britain: Panther Books, 1969. 16mo - over 5¾" - 6¾" tall. Mass Market Paperback. Good Edges worn with some minor insect nibbles, grubby marks. Pages browning. Slight roll. $10.00

[003633] Harness, Charles L. The Paradox Men. London: New English Library, 1976. 16mo - over 5¾" - 6¾" tall. Mass Market Paperback. Good One of the Master SF series. Paperback. Near very good. No roll. A very nice copy. $10.00

[019672] Harrison, Harry. The Stainless Steel Rat. New York: Pyramid Books, 1961. 12mo - over 6¾" - 7¾" tall. Mass Market Paperback. Ex Book Exchange. Fair The saga of slippery Jim DiGriz, interstellar conman and crook. Some pages are loose, but text is complete. Pages browning. Covers worn. $10.00

[018842] Harrison, Harry. The Stainless Steel Rat's Revenge. Great Britain: Sphere Science Fiction, 1974. 12mo - over 6¾" - 7¾" tall. Paperback. Good Edgeworn paperback. Light wear. Square copy. $8.80

[016499] Harrison, Harry. The Stainless Steel Rat's Revenge. Great Britain: Sphere Science Fiction, 1986. 12mo - over 6¾" - 7¾" tall. Paperback. Good Edges bumped, few light stains on back cover. Square copy, binding good, text clean. $8.80

[006203] Harrison, John. The Committed Men. London: New Authors Ltd, 1971. First Edition. 8vo - over 7¾" - 9¾" tall. Original Cloth. Good / No Jacket. Covers lightly worn with a light sun mark along bottom edge of back. Binding good. Text clean. Unusual "after the nuclear holocaust" story. A cancelled stamp inside but not ex lib. $10.00

[018097] Heinlein, Robert. Space Family Stone. London: New English Library, 1971. 12mo - over 6¾" - 7¾" tall. Mass Market Paperback. Good Edges bumped, reading creases. Some creasing to back cover. Pages yellowing. Square. $9.90

[021561] Heinlein, Robert. Methuselah's Children. London: Pan Books, 1966. 16mo - over 5¾" - 6¾" tall. Mass Market Paperback. Ex Book Exchange. Fair Covers worn and scratched, some chips to edges, rolled. Pages browing. Texta price, previous owner's name and book exchange stamp to free endpage. Reading copy only. $8.80

[019685] Heinlein, Robert. The Door Into Summer. New York: Ballantine, 1986. 16mo - over 5¾" - 6¾" tall. Mass Market Paperback. Fair Covers worn and creased, rolled, reading creases. Pages browning and spine cracked. Some writing on title page. $8.80

[019004] Heinlein, Robert. Between Planets. London: NEL, 1979. 12mo - over 6¾" - 7¾" tall. Mass Market Paperback. Good Edgeworn paperback. Binding good. $8.80

[017333] Heinlein, Robert. The Worlds of Robert Heinlein. London: New English Library, 1972. 12mo - over 6¾" - 7¾" tall. Mass Market Paperback. Good Rolled, reading creases. Spine cracked. $8.80

[019296] Heinlein, Robert. Revolt In 2100. Great Britain: New English Library, 1974. 12mo - over 6¾" - 7¾" tall. Mass Market Paperback. Fair Covers worn and rubbed, reading creases. Pages browning and brittle. Binding good. $12.00

[019552] Heinlein, Robert. Have Space Suit Will Travel. USA: Ballantine, 1981. 12mo - over 6¾" - 7¾" tall. Mass Market Paperback. Good Covers worn and rubbed, reading creases. Pages browning. Rolled. Binding good. Previous owner's name inside. $12.00

[016861] Heinlein, Robert A. Assignment in Eternity, Vol. 2. London: New English Library, 1978. 12mo - over 6¾" - 7¾" tall. Paperback. Fair Covers worn and creased, edges bumped, few light scratches on back cover. Pages yellowing, a few pages stained- doesn't interfere with text. Last few pages are folded up slightly on the bottom corner. $10.00

[020169] Heinlein, Robert A. Stranger in a Strange Land. New York: Ace Science Fiction, 1991. 8vo - over 7¾" - 9¾" tall. Paperback. Good Original uncut version. Edges bumped, covers grubby, slight roll. Text clean. $10.00

[018539] Heinlein, Robert A. The Door Into Summer. London: Panther, 1960. 12mo - over 6¾" - 7¾" tall. Mass Market Paperback. Fair It was the long sleep: a tampering with time that sent him into the future on a mission of revenge... Covers worn, pages browning. Worn reading copy only. $6.60

[013273] Heinlein, Robert A. The Cat Who Walks Through Walls : a Comedy of Manners. London: New English Library, 1986. 8vo - over 7¾" - 9¾" tall. Original Cloth. Good / Good. ISBN: 0450061493. Light wear. A few marks. $10.00

[013272] Heinlein, Robert A. Friday. London: New English Library, 1982. 8vo - over 7¾" - 9¾" tall. Original Cloth. Good / Good. ISBN: 0450048985. Light wear. A few marks. $10.00

[018096] Heinlein, Robert A. The Puppet Masters. Great Britain: Panther, 1960. 16mo - over 5¾" - 6¾" tall. Mass Market Paperback. Fair It came from space to dominate men's minds- the writhing terror that almost enslaved the world! Reading copy only, front cover seperating from spine, reading creases, edges chipped, etc. Pages browning. $9.90

[002809] Heinlein, Robert, A. Space Family Stone. London: Gollancz, 1978. 12mo - over 6¾" - 7¾" tall. Original Cloth. Very Good / Very Good. Very good book and jacket. Clean and bright. Small white ink mark on first blank page where a previous price has been covered. Near fine. Third impression of the book previously titled The Rolling Stones. $42.00

[003601] Heinlein, Robert, A. Space Family Stone. London: Gollancz, 1969. 12mo - over 6¾" - 7¾" tall. Original Cloth. Good / No Jacket. A Heinlein classic.Previously titled The Rolling Stones. Covers lightly worn. Bumped. Edges dusty. Binding good. $35.00

[002810] Heinlein, Robert, A. The Door Into Summer. London: Gollancz, 1985. 12mo - over 6¾" - 7¾" tall. Original Cloth. Very Good / Very Good. ISBN: 0 575 036982. Very good book and jacket. Clean and bright. Small white ink mark on first blank page where a previous price has been covered. $160.00

[018295] Herbert, Frank. Whipping Star. London: NEL, 1978. 16mo - over 5¾" - 6¾" tall. Mass Market Paperback. Good Edgeworn, slight roll. Penned name inside. Good copy. $8.80

[001616] Herbert, Frank. The Best of Frank Herbert. London, Great Britain: Sphere, 1976. 16mo - over 5¾" - 6¾" tall. Mass Market Paperback. Good Edited by Angus Wells. Only minor chipping. No roll. Clean and tidy, Good binding. $8.00

[001617] Herbert, Frank. The Godmakers. London, Great Britain: New English Library, 1975. 16mo - over 5¾" - 6¾" tall. Mass Market Paperback. Good Some minor chipping and edge wear. Back cover has some heavy rub marks along top edge and spine. Light roll. Great cover art! Binding good. Pages browning $8.00

[009776] Herbert, Frank. Heretics of Dune. London, Great Britain: Victor Gollancz, 1984. First Edition. 8vo - over 7¾" - 9¾" tall. Original Cloth. Good / Good. ISBN: 0575034238. Jacket is chipped and worn with light losses at extremities. Binding good. Text clean. $20.00

[012330] Herbert, Frank. The Dragon in the Sea. London, Great Britain: Victor Gollancz, 1960. Second Impression. 12mo - over 6¾" - 7¾" tall. Original Cloth. Good / Good. Yellowacket is clipped and worn witha few marks on front of jacket. Binding good. Text clean. Edges browning. $55.00

[019625] Herbert, Frank. The God-Makers. London: NEL Books, 1975. 16mo - over 5¾" - 6¾" tall. Mass Market Paperback. Fair Reading copy only. Water stains on edges. Covers slightly warped from damp. Edges bumped, covers creased. Text is clean. Worn copy. $10.00

[020843] Herbert, Frank. Soul Catcher. London: NEL Books, 1975. 16mo - over 5¾" - 6¾" tall. Mass Market Paperback. Good Near very good copy. Appears unread. $10.00

[019635] Herbert, Frank and Ransom, Bill. The Ascension Factor. London: Gollancz, 1988. 8vo - over 7¾" - 9¾" tall. Orginal Cloth. Ex Lib. Good / Good. Jacket is covered in protective plastic. Library-related miscellania inside front cover and on title page. Pen marks inside back cover. Pages yellowing. $20.00

[007013] High, Philip E. Come, Hunt an Earthman. London: Arrow, 1987. 12mo - over 6¾" - 7¾" tall. Mass Market Paperback. Good One of the Venture Science Fiction Series. Light wear. Slight roll. $12.00

[007006] High, Philip E. Come, Hunt an Earthman. London: Arrow, 1987. 12mo - over 6¾" - 7¾" tall. Mass Market Paperback. Good Paperback. Covers have a few light marks and some wear. Slight roll. Scarce. $14.00

[008185] Hill, Douglas. The Fraxily Fracas. London: Victor Gollancz, 1989. 8vo - over 7¾" - 9¾" tall. Mass Market Paperback. Good ISBN: 0575045094pbk. Covers and edges worn. Binding good. $10.00

[019794] Holly, J Hunter. The Lords of Creation. Derby, Connecticut: Monarch Books, 1962. 16mo - over 5¾" - 6¾" tall. Mass Market Paperback. Good Nera very good copy. Square. Light wear. $10.00

[003587] Holzer, Hans. Star Ghosts. Australia: Horwitz, 1979. 16mo - over 5¾" - 6¾" tall. Magazine. Fair Reports of actual encounters with the film greats of yesterday! Psychic expert tells of contact with Jean Harlow, Elvis Presley, Marilyn Monroe etc etc. Paperback. Worn. Fold marks. Rolled. Light damage to spine. Old penned price on cover. A supernatural reading copy! $10.00

[022518] Howard, R E. Conan the Usurper. London: Sphere, 1974. 12mo - over 6¾" - 7¾" tall. Paperback. Fair ISBN: 0722146973. 202pp. Illus. Worn spine and edges. Black felt pen marks on front and back. Book shop stamp on front page. Browning with age. Good binding. $8.80

[010378] Howard, Robert E. Conan the Wanderer. London: Sphere, 1981. 12mo - over 6¾" - 7¾" tall. Mass Market Paperback. Fair Book 8 in the series. A few marks and creases. Square copy. $6.60

[018828] Howard, Robert E. Conan the Warrior. London: Sphere, 1976. 12mo - over 6¾" - 7¾" tall. Mass Market Paperback. Good Worn paperback. $8.80

[018840] Howard, Robert E. Conan . London: Sphere, 1975. 12mo - over 6¾" - 7¾" tall. Mass Market Paperback. Fair Fair copy. Worn. Creases on cover. Frazetta cover art. $8.80

[010376] Howard, Robert E. Conan the Freebooter. London: Sphere, 1988. 12mo - over 6¾" - 7¾" tall. Mass Market Paperback. Good Book 5 in the series. Sqyare, clean copy. $10.00

[010388] Howard, Robert E. Conan the Wanderer. London: Sphere, 1974. 12mo - over 6¾" - 7¾" tall. Mass Market Paperback. Fair Worn copy, creases and marks $5.50

[010377] Howard, Robert E. Conan the Usurper. London: Sphere, 1981. 12mo - over 6¾" - 7¾" tall. Mass Market Paperback. Fair Book 7 in the series. A few marks and creases. Square copy. $5.50

[010397] Howard, Robert E. Conan the Adventurer. London: Sphere, 1976. 12mo - over 6¾" - 7¾" tall. Mass Market Paperback. Poor Poor copy, Worn covers, sme tears. For reading only. $5.50

[003250] Jay, Victor. Devil Soul. New York: Belmont Tower Books, 1970. 12mo - over 6¾" - 7¾" tall. Magazine. Good A dramatic novel of the black arts. 156 pp. Pulp. Covers worn and creased. Slight roll. Binding good. Browning. $6.00

[019410] Johnson, Oliver. Dragon Warriors Book Three The Elven Crystals. Great Britain: Corgi, 1985. 16mo - over 5¾" - 6¾" tall. Mass Market Paperback. Good ISBN: 0552522899. Covers worn and there is a book exchange label lift top RHC. Bookshop stamp inside. $12.00

[002917] Johnson, Oliver. Dragon Warriors Book Three The Elven Crystals. Great Britain: Corgi, 1985. 16mo - over 5¾" - 6¾" tall. Mass Market Paperback. Good ISBN: 0552522899. Covers lightly chipped. A very nice copy. Tight, clean and square. $20.00

[014327] Jones, Stephen. Fantasy Tales Vol 10 Issue No 1 Autumn 1988. London: Robinson Publishing, 1988. 12mo - over 6¾" - 7¾" tall. Mass Market Paperback. Good ISBN: . 104 pp. Email for details of contents. Good copy. $15.00

[014326] Jones, Stephen. Fantasy Tales Vol 11 Issue No 4 Spring 1990. London: Robinson Publishing, 1990. 12mo - over 6¾" - 7¾" tall. Mass Market Paperback. Good ISBN: 1854870513. 104 pp. Email for details of contents. Good copy. $15.00

[010396] Jordan, Robert. Conan the Unconquered. London: Tor, 1988. 12mo - over 6¾" - 7¾" tall. Mass Market Paperback. Fair Worn copy, creases and marks. Ex book exchange. Marks inside. $5.50

[010381] Jordan, Robert. Conan the Invincible. London: Sphere, 1984. 12mo - over 6¾" - 7¾" tall. Mass Market Paperback. Good Book 21 in the series. A few marks and creases. Slight roll. $6.60

[010380] Jordan, Robert. Conan the Magnificent. London: Sphere, 1986. 12mo - over 6¾" - 7¾" tall. Mass Market Paperback. Good Book 25 in the series. A few marks and creases. Square copy. $7.70

[010379] Jordan, Robert. Conan the Triumphant. London: Sphere, 1985. 12mo - over 6¾" - 7¾" tall. Mass Market Paperback. Fair Book 24 in the series. A few marks and creases. Square copy. A few chips and scartches on covers. $6.60

[022101] Jordan, Robert. The Path of Daggers. Great Britain: Orbit, 1998. 8vo - over 7¾" - 9¾" tall. Orginal Cloth. Good / Good. Book 8 of the Wheel of Time series. Some light wear to jacket edges. Rolled. Tidy copy. $12.00

[020124] Jordan, Robert. Crossroads of Twilight. Great Britain: Orbit, 2003. 8vo - over 7¾" - 9¾" tall. Paperback. Good Edges bumped, reading creases, spine cracked. Text clean. $12.00

[005356] Keene, Day . World Without Women. Israel: Sharon, 1960. 16mo - over 5¾" - 6¾" tall. Mass Market Paperback. Good The scourge had spread all over earth killing all but a few women, for whose favours the price was death... Futuristic pulp by Day Keene and Leonard Pruyn. Covers worn. Light damage to spine. $5.50

[006928] Kellogg, M B. The Wave and the Flame. London: Gollancz, 1987. First Edition. 8vo - over 7¾" - 9¾" tall. Original Cloth. Good / Good. ISBN: 0575041099. Vol 1 of Lear's Daughters. Hardcover in good condition. Bright and clean. $15.00

[019632] Kuttner, Henry. Ahead of Time. London: Weidenfeld and Nicholson, 1954. 12mo - over 6¾" - 7¾" tall. Orginal Cloth. Good / Fair. Jacket edges worn with chips and tears, spine sunned, grubby marks, scratches. Jacket price clipped. Board stains. Edges grubby. Text clean. $25.00

[018610] Le Guin, Ursula K. The Farthest Shore. USA: Bantam, 1984. 12mo - over 6¾" - 7¾" tall. Mass Market Paperback. Good Clean square copy. $8.80

[018611] Le Guin, Ursula K. The Tomb of Atuan. USA: Bantam, 1984. 12mo - over 6¾" - 7¾" tall. Mass Market Paperback. Good Clean square copy. $8.80

[018560] Le Guin, Ursula K.. The Disposessed. London: Grafton Books, 1989. 12mo - over 6¾" - 7¾" tall. Mass Market Paperback. Good Tidy paperback copy. Remainder mark along bottom edge. $8.80

[014089] Leiber, F. Swords Against Wizardry. London: Granada, 1968. 12mo - over 6¾" - 7¾" tall. Paperback. Good / No Jacket. ISBN: 0583130895. Nice square copy. Front cover is slightly worn at front top. Book number 4 in the Swords Series. Distribution areas crossed out on lower back cover. Nice addition to collection. $8.80

[014088] Leiber, F. Swords and Ice Magic. London: Granada, 1977. 12mo - over 6¾" - 7¾" tall. Paperback. Good / No Jacket. ISBN: 0583131131. Cover is nudged. Creases at spine and back cover. Book number 6 in the Swords Series. Distribution areas crossed out on lower back cover. Nice addition to collection. $9.90

[016632] Leinster, Murray. Creatures of the Abyss. New York: Berkley, 1961. 12mo - over 6¾" - 7¾" tall. Paperback. Fair From the ocean depths terror stalked mankind! Covers worn, some light damage to spine edges, reading creases, residue of original price sticker on cover. First page has been clipped along the botom corner (ex-book exchange copy?) Binding good, text clean. $8.80

[003398] Lesser, Milton. Newshound. Science Fiction Monthly No 11. Australia: Atlas Publications, 12mo - over 6¾" - 7¾" tall. Saddlestitched. Good Short story in Science Fiction Monthly. Great cover art. Some wear and folds etc. Email for a scan. 98 pp of thrilling stories of the future. Circa 1950s. $40.00

[014258] Lhin, Erik Van. Moon-Blind. Sydney: Malian Press, Stapled. Very Good American Science Fiction Magazine. Very good copy. Browning with age. Scarce. Email for a scan. $35.00

[017109] Livingstone, Ian. Crypt of the Sorcerer. London: Penguin, 1987. 12mo - over 6¾" - 7¾" tall. Mass Market Paperback. Fair Number 26 in the Fighting Fantasy Gamebook Series. Worn copy- edges bumped and chipped, creases, covers rubbed and scratched. Pages yellowing. Binding good. $10.00

[017110] Livingstone, Ian. Deathtrap Dungeon. London: Penguin, 1984. 12mo - over 6¾" - 7¾" tall. Mass Market Paperback. Good Number 6 in the Fighting Fantasy Gamebook series. Edges bumped and worn, light scratches on front and back cover. Pages yellowing. Binding good. $10.00

[008303] Lord, Jeffrey. Liberator of Jedd. New York: MacFadden, 1971. First Edition. 12mo - over 6¾" - 7¾" tall. Mass Market Paperback. Good Covers worn, slight roll. Round label stain n front cover. Binding good. $8.80

[011884] Lumley, Brian. The Burrowers Death. London: Severn House, 1993. First Hardcover Edition. 8vo - over 7¾" - 9¾" tall. Original Cloth. Very Good / Very Good. ISBN: 0727844504. Very good first hardcover edition. $50.00

[013274] MacDonald, John D. Time and Tomorrow. New York: Nelson Doubleday, Book Club Edition. 8vo - over 7¾" - 9¾" tall. Original Cloth. Good / Fair. Jacket is chipped and marked. A few marks on edges. 3 stories. $12.00

[003632] Maine, Charles Eric. The Mind of Mr Soames. London: New English Library, 1977. 16mo - over 5¾" - 6¾" tall. Mass Market Paperback. Good One of the Master SF series. Paperback. Near very good. No roll. A very nice copy. $8.00

[003634] Masson, David. The Caltraps of Time. London: New English Library, 1976. 16mo - over 5¾" - 6¾" tall. Mass Market Paperback. Good One of the Master SF series. Paperback. Near very good. No roll. A very nice copy. $24.00

[019607] McLaughlin, Dean. Dome World. New York: Pyramid, 1962. 16mo - over 5¾" - 6¾" tall. Mass Market Paperback. Fair Worn paperback. A few small pen marks on front cover. $8.80

[005749] Merrick, Helen. Women of Other Worlds. Excursions Through Science Fiction and Feminism. Perth, Western Australia: University of WA Press, 1999. First Edition. 8vo - over 7¾" - 9¾" tall. Mass Market Paperback. Good ISBN: 1876268328. A anthology of science fiction and feminist writers. 472 pp. Edgeworn. Binding good.. $16.00

[018590] Moorcock, Michael. The Adventures of Una Persson and Catherine Cornelius in the Twentieth Century. London: Granada Publishing, 1980. 12mo - over 6¾" - 7¾" tall. Mass Market Paperback. Good Tidy copy, some wear to edges, price sticker on cover. $7.70

[021562] Moorcock, Michael. The Adventures of Una Persson and Catherine Cornelius in the Twentieth Century. London: Granada Publishing, 1980. 16mo - over 5¾" - 6¾" tall. Mass Market Paperback. Good Some minor shelf wear and a few grubby marks to back cover. Tidy copy. $10.00

[011515] Moore, C L. There Shall be Darkness. ill. Stanley Pitt. Sydney: Malian Press, Stapled. Good Stanley Pitt cover art. American Science Fiction Magazine. Worn copy. Browning with age. Scarce. Email for a scan. $44.00

[002059] Morris, David. Dragon Warriors. Book Four. Out of the Shadows. Great Britain: Corgi, 1986. 16mo - over 5¾" - 6¾" tall. Mass Market Paperback. Good ISBN: 0 552 52333 x. Covers lightly chipped. A very nice copy. Tight, clean and square. $35.00

[011602] Muller, John E. Edge of Eternity. Sydney: Pitt and Bond Trading Pty Ltd, 12mo - over 6¾" - 7¾" tall. Mass Market Paperback. Fair Scarce sci fi pulp from PB Books. No 516 in the series, but not too many have survived. Great sc fi cover art. Worn copy. Marked, rolled and some damage to spine. Email for a scan. Ex book exchange. Marked inside. pen marks on front cover. $22.00

[011895] Niven, Larry. The Moat Around Murcheson's Eye. London: Harper Collins, 1993. 8vo - over 7¾" - 9¾" tall. Original Cloth. Very Good / Very Good. Very good copy. $15.00

[015808] Norton, Andre. Star Man's Son. ill. Mordvinoff, Nicolas. London: Victor Gollancz Ltd, 1968. 8vo - over 7¾" - 9¾" tall. Orginal Cloth. Ex Lib. Good / Good. Ex library copy. Covered in clear plastic. Library stamp and handwritten name inside front cover. Binding good. Old library label remnants inside. $20.00

[010533] Norton, Andre. Star Man's Son 2250 A.D..
London: Victor Gollancz, 1969. Second Impression. 8vo - over 7¾" - 9¾" tall. Original Cloth. Fair / No Jacket. Ex-lib copy. Fair only. $12.00

[012678] Parman, Sydney. Life Begins Tomorrow. London: Hodder and Stoughton, 1948. First Edition. 12mo - over 6¾" - 7¾" tall. Original Cloth. Fair / No Jacket. Interesting tale could be classed as science fiction. Two men becalmed in the tlantis arrive in Britain to find a population decimated by a plague. Covers worn and faded. Binding good. Previous owner's name inside. A few marks inside. $35.00

[021919] Patrouch, Joseph F. The Science Fiction of Issac Asimov. New York: Doubleday And Company, 1974. 8vo - over 7¾" - 9¾" tall. Orginal Cloth. Good / Fair. A definitive and critical investigation of Issac Asimov's science fiction novels and stories. Tearing and creasing to jacket edges, insect nibbles and rub marks to back cover jacket. Edges grubby. $12.00

[016488] Pedler, Kit and Davis, Garry. The Dynostar Menace. New York: Scribners, 1975. 8vo - over 7¾" - 9¾" tall. Hard Cover. Good / Fair. Jacket worn, few small tears along the edges. Binding good, text clean. $15.00

[010390] Perry, Steve. Conan the Defiant. London: Tor, 1987. 12mo - over 6¾" - 7¾" tall. Mass Market Paperback. Fair Worn copy, creases and marks $5.50

[010389] Perry, Steve. Conan the Formidable. London: Tor, 1990. 12mo - over 6¾" - 7¾" tall. Mass Market Paperback. Fair Worn copy, creases and marks $5.50

[019608] Petaja, Emil. Doom of the Green Planet. New York: Ace, 1968. 16mo - over 5¾" - 6¾" tall. Mass Market Paperback. Fair Petaja is Dean Koontz. Scarce sci fi. Worn ex book exchange copy. Old penned price on front cover. $50.00

[017330] Piserchia, Doris. The Dimensioners. New York: DAW Books, 1982. 12mo - over 6¾" - 7¾" tall. Mass Market Paperback. Good Covers worn and creased, edges bumped. Price sticker on front cover. Few stains on back cover. Text clean, square copy. $8.80

[013077] Pohl, Frederick. The Annals of Heechee. London: Gollancz, 1987. 12mo - over 6¾" - 7¾" tall. Original Cloth. Very Good / Very Good. ISBN: 05750141498. Very good copy. Clean and bright. $18.00

[010051] Pratchett, Terry. Strata. Australia: Doubleday, 1994. 8vo - over 7¾" - 9¾" tall. Original Cloth. Very Good / Very Good. ISBN: 0385404751. Very good copy of the Pratchett classic. $77.00

[015447] Priest, Christopher. Inverted World. London: NEL, 1975. 12mo - over 6¾" - 7¾" tall. Paperback. Good Some spine cracking and page yellowing. $8.80

[003399] Reynolds, Mack. Space Gamble. Science Fiction Monthly No 11. Australia: Atlas Publications, 12mo - over 6¾" - 7¾" tall. Saddlestitched. Good Short story in Science Fiction Monthly. Great cover art. Some wear and folds etc. Email for a scan. 98 pp of thrilling stories of the future. Circa 1950s. $40.00

[002316] Roberts, Colin. Nuclear Subtraction. London: Digit, 12mo - over 6¾" - 7¾" tall. Mass Market Paperback. Ex-Library. Fair Never before a novel of the future like this one ... Scarce vintage pulp science fiction. Covers worn and rubbed. Binding is poor, repairs. Penned price on cover. A reading copy with an interesting cover. A small group survives the nuclear war. One of the first in this now well done theme! Ex-library. Circa late 50s. $12.00

[014806] Roberts, Keith. The Furies. London: Pan, 1969. 16mo - over 5¾" - 6¾" tall. Mass Market Paperback. Good Isolated English guerillas fight a war against cosmic retribution in the form of giant wasps. Paperback. Slight roll. Worn paperback. $8.80

[003624] Robinson, Philip Bedford. Masque of a Savage Mandarin. London: Panther, 1974. 16mo - over 5¾" - 6¾" tall. Mass Market Paperback. Good Bizarre, weird, scathingly satiric ... Science fiction. Paperback. Light wear. No roll. Near very good. $12.00

[017131] Roddenberry, Gene. Star Trek The Motion Picture. London: Futura, 1979. 12mo - over 6¾" - 7¾" tall. Mass Market Paperback. Fair Worn copy. Covers rubbed and chipped, numerous small creases. Edges bumped and chiped. Reading creases. Price sticker remnants on front cover. Pages yellowing. Spine cracked. Contains numerous colour still images from the movie. $8.80

[017728] Russ, Joanna. We Who are About to .... London: Magnum, 1978. 16mo - over 5¾" - 6¾" tall. Mass Market Paperback. Ex Book Exchange. Good ISBN: 041703220x. Paperback. Light wear. Price sticker on front cover. Previous owner's name inside. $8.00

[003637] Russ, Joanna. We Who are About to .... London: Magnum, 1978. 16mo - over 5¾" - 6¾" tall. Mass Market Paperback. Good ISBN: 041703220x. Paperback. Near very good. Light wear. Science fiction. Great cover art. $8.00

[019197] Salvatore, R A. Starless Night. USA: TSR Games, 1993. 8vo - over 7¾" - 9¾" tall. Orginal Cloth. Very Good / Very Good. Very good copy. Only very light wear. A forgotten realms fantasy adventure. $20.00

[019196] Salvatore, R A. Siege of Darkness. USA: TSR Games, 1994. 8vo - over 7¾" - 9¾" tall. Orginal Cloth. Very Good / Very Good. Very good copy. Only very light wear. A forgotten realms fantasy adventure. $20.00

[009598] Schmitz, James H. Agent of Vega. New York: Permabooks, 1962. 16mo - over 5¾" - 6¾" tall. Mass Market Paperback. Good Good, square copy. $6.60

[003842] Seymour, Charles J. These Things Happen. Evidences of Contact with Another World. London: Odhams Press, First Edition. 12mo - over 6¾" - 7¾" tall. Original Cloth. Good / Good. What is the truth about so-called "supernatural" happenings? Circa 1956. 158 pp. Jacket, now protected , is lightly worn and has a few short tears. Clipped. There is a theosophical library stamp under jacket flap inside cover but no other library marks and very little wear. Covers are clean and gilt lettering on spine is bright. Very light foxing on edges. Near very good. $15.00

[011501] Shaw, Bob. A Wreath of Stars. London: Reader's Union, 1976. 12mo - over 6¾" - 7¾" tall. Original Cloth. Good / Good. Jacket is chipped and worn and has a few short tears. Jacket spine lightly sunned. Previous owner's name and inscription inside. $10.00

[022320] Sheckley, Robert. Mindswap. New York: Delacorte, 1966. 8vo - over 7¾" - 9¾" tall. Original Cloth. Fair / No Jacket. Worn copy. Covers marked. Binding good. Previous owner's name inside. $14.00

[018863] Silverberg, Robert. The Stochastic Man. London: Gollancz, 1976. First Edition. 12mo - over 6¾" - 7¾" tall. Orginal Cloth. Good / Good. ISBN: . Near very good copy. Light wear. Corners nudged. $14.00

[019699] Simak, Clifford D. All Flesh is Grass. London: The Science Fiction Book Club, 1967. 12mo - over 6¾" - 7¾" tall. Orginal Cloth. Good / No Jacket. Tidy copy without a jacket. Covers clean, Binding good. $12.00

[007897] Siodmark, Curt. Hauser's Memory. London: Herbert Jenkins, 1969. First Edition. 8vo - over 7¾" - 9¾" tall. Original Cloth. Good / Good. First edition of this scarce Siodmark title. Jacket has light wear and a small piece missing from top front corner. Else good. $25.00

[015784] Smith, David C. Red Sonja: Against the Prince of Hell. New York: Ace Fantasy, 1985. 16mo - over 5¾" - 6¾" tall. Paperback. Fair / No Jacket. Covers very worn and folded, right-hand corner folded, edges bumped, spine cracked, pages browning. Small circular cut out of cover in right-hand corner. $8.80

[016854] Smith, George H. The Coming of the Rat. Israel: Priory Books, 16mo - over 5¾" - 6¾" tall. Paperback. Fair After the bomb! A world filled with rats, out to kill any man who survives... Covers very worn, numerous creases and rubbed marks, rolled, reading creases, remnants of price tag, few pen scribbles on front and back covers and along edge. Pages yellowing. Reading copy only. $8.80

[019799] Smith, George O. Hell Flower. New York: Pyramid, 1957. 16mo - over 5¾" - 6¾" tall. Mass Market Paperback. Good Near very good copy. Edgeworn and browning but appears unread. $10.00

[010383] Sprague De Camp, L. Conan the Buccaneer. London: Sphere, 1984. 12mo - over 6¾" - 7¾" tall. Mass Market Paperback. Good Book 11 in the series. A few marks. $7.70

[010385] Sprague De Camp, L. Conan of Aquilonia. London: Sphere, 1981. 12mo - over 6¾" - 7¾" tall. Mass Market Paperback. Good Book 12 in the series. A few marks. $8.80

[008158] Statten, Vargo. Earth 2. Dragon, 12mo - over 6¾" - 7¾" tall. Mass Market Paperback. Fair Scarce Statten title. Covers are chpped and worn. Taped reinforcement along spine. Spine may have been reglued. Pages browning. 1/6d on cover. PON isnide. $40.00

[016712] Steelbaugh, Larry. Tank War III: Firestorm. New York: Berkley, 1991. 16mo - over 5¾" - 6¾" tall. Mass Market Paperback. Fair Book three in the high-tech combat series. Worn covers, reading creases, rolled. Pages yellowing and spine cracked. $10.00

[011858] Strahan, Jonathan. The Year's Best Australian Science Fiction and Fantasy Volume Two. Sydney: Harper Collins, 1998. 16mo - over 5¾" - 6¾" tall. Mass Market Paperback. Good A few light reading creases. Near very good copy. $18.00

[016901] Sturgeon, Theodore. Beyond. New York: Avon, 12mo - over 6¾" - 7¾" tall. Paperback. Good An Avon original short story collection. Circa 1960s. Covers lightly worn, some grubby marks, original price sticker. Tear on contents page and first page of text, doesn't interfere with text. Pages browning and brittle. Binding good. Square copy. $10.00

[020120] Sturgeon, Theodore. Voyage to the Bottom of the Sea. New York: Pyramid, 1961. 12mo - over 6¾" - 7¾" tall. Paperback. Good The fantastic mission of an atomic submarine to save the world from firey disaster! Edges bumped, reading creases, free endpage has been clipped at bottom corner. Pages yellowing and binding good. $10.00

[019610] Sturgeon, Theodore. Some of Your Blood. New York: Ballantine, 1961. 12mo - over 6¾" - 7¾" tall. Mass Market Paperback. Fair Slight roll. Edges and pages browning with age. Worn paperbakc. Penned price on cover. Ex book exchange. $8.80

[013171] Sturgeon, Theodore. Argyll a Memoir. Washington: The Sturgeon Project, 1993. First Edition. 12mo - over 6¾" - 7¾" tall. Stapled. Good ISBN: 0934558167. 80 pp. Scarce bio info re Sturgeon. Light wear. $100.00

[003401] Temple, William, F. The Lonely. Science Fiction Monthly No 11. Australia: Atlas Publications, 12mo - over 6¾" - 7¾" tall. Saddlestitched. Good Short story in Science Fiction Monthly. Great cover art. Some wear and folds etc. Email for a scan. 98 pp of thrilling stories of the future. Circa 1950s. $40.00

[014116] Tepper, S. The Search of Mavin Manyshaped. New York: Ace Fantasy, 1985. 12mo - over 6¾" - 7¾" tall. Paperback. Good / No Jacket. ISBN: 044175712X. Square. Slight corner wear. Damp stain of facing page. Label on back cover. $20.00

[014117] Tepper, S. The Song of Mavin Manyshaped. New York: Ace Fantasy, 1985. 12mo - over 6¾" - 7¾" tall. Paperback. Good / No Jacket. ISBN: 0441775233. Square. Slight corner wear. Previous owners name and address inside. Label on back cover. $15.00

[014322] Tevis, Walter. The Man Who Fell to Earth. London: Gol Medal, 1963. 16mo - over 5¾" - 6¾" tall. Mass Market Paperback. Good Square paperback. Edgeworn. Previous owner's name inside. $6.60

[004126] Thomas, Athol. A Snapping of Carrots. ill. Gaskill, Dave. Perth, Western Australia: St George Books, 1986. First Edition. 8vo - over 7¾" - 9¾" tall. Pictorial Card. Good Pictorial card wrappers. In good condition. Western Australian literature/ travel. Light edge wear. $7.50

[015559] Timms, G . The Fringe. Australia: Bill Ewington Books, 12mo - over 6¾" - 7¾" tall. Mass Market Paperback. Fair ISBN: 0600070417. Worn copy. Risque cover. A few fold marks. Pages browning. Square copy. $6.60

[011771] Tolstoi, lAlexei. The Garin Death Ray. Moscow: Foreign Languages Publishing House, 12mo - over 6¾" - 7¾" tall. Original Cloth. Fair / Fair. Interesting sci fi / thriller by the Russian writer. Interesting title. A renegade Russian scientist conspires with an American multi millionaire and a femme fatale to take over the worl using a "death ray". A Russian everyman hero saves the day! jacket is chipped and worn with some losses. Covers worn. very slight silverfish damage to first blank page. $20.00

[001851] Tomas, Andrew. We are Not the First. London: Sphere, 1972. 16mo - over 5¾" - 6¾" tall. Mass Market Paperback. Good Covers lightly chipped and marked. Binding good. Text clean. Not rolled. Riddles of ancient science. $7.50

[002341] Tubb, E C. The Terra Data. USA: Arrow, 1985. 12mo - over 6¾" - 7¾" tall. Mass Market Paperback. Good ISBN: 0099357305. No22 in the series Dumarest of Terra. Covers lightly worn. Slight roll. $8.00

[002153] Tubb, E C. The Winds of Gath. USA: Ace, 1967. 12mo - over 6¾" - 7¾" tall. Mass Market Paperback. Fair No 1 in the series Dumarest of Terra. Small hole punched in top RH corner. Spine wrinkled. Covers worn and some fold marks. $6.00

[017293] Tubb, E C. The Terridae. Great Britain: Arrow Books, 1986. 12mo - over 6¾" - 7¾" Tall. Mass Market Paperback. Good Dumarest Saga 25. Covers worn and creased, edges bumped. Foxing to first few pages and inside back cover. Pages yellowing. $8.80

[015299] Tubb, E C. Zenya. London: Arrow, 1978. 12mo - over 6¾" - 7¾" tall. Mass Market Paperback. Fair One of the Dumarest Saga novels. No 11. Covers worn and have fold marks. Slight roll. $9.00

[002105] Tubb, E C. Earth is Heaven. London: Arrow, 1962. First Edition. 12mo - over 6¾" - 7¾" tall. Mass Market Paperback. Good ISBN: 0 09 944630 8. Edges worn. Slight roll. Book- exchange stamps inside. $10.00

[017102] Tubb, E C. Toyman. London: Arrow Books, 1984. 12mo - over 6¾" - 7¾" tall. Mass Market Paperback. Good Part three in the Dumarest Saga. Edges bumped, reading creases, some creases on front cover, remnants of price sticker on front cover. Spine cracked, pages yellowing. $10.00

[016474] Tubb, E C. Lallia. New York: Ace Science Fiction, 1982. 12mo - over 6¾" - 7¾" tall. Paperback. Fair Dumarest of Terra #6. Rolled. Reading creases. Hole punched in front cover. Creases and stains on back cover. Binding cracked. $8.80

[001576] Tubb, E C. Nectar of Heaven. London: Arrow, 12mo - over 6¾" - 7¾" tall. Mass Market Paperback. Good ISBN: 0 09 937650 4. Edges worn. Previous owner's name inside. No roll. No 24 in the series. $10.00

[008594] Tubb, E C. Zenya. London: Arrow, 1978. 12mo - over 6¾" - 7¾" tall. Mass Market Paperback. Fair One of the Dumarest Saga novels. No 11. Covers worn and have fold marks.. Slight roll. Wear at top and bottom of spine. $8.00

[009682] Tubb, E C. The Winds of Gath. London: Arrow, 1976. 12mo - over 6¾" - 7¾" tall. Mass Market Paperback. Good No 1 in the series Dumarest of Terra. Light wear. Slight roll. $7.70

[022962] Tubb, E C. Earth is Heaven. London: Arrow, 1986. 12mo - over 6¾" - 7¾" tall. Mass Market Paperback. Ex Book Exchange. Good Part of the Dumarest Saga. Price sticker on front cover, book exchange stamp to free endpage. Square, minor wear to edges. $10.00

[016753] Tubb, E C. Toyman. London: Arrow Books, 1973. 12mo - over 6¾" - 7¾" tall. Paperback. Fair Worn copy, front cover creased, edges chipped, reading creases, texta price on front cover, back cover rubbed. Spine cracked. Pages yellowing. Reading copy only. $10.00

[018971] Tubb, E C. The Terridae. Great Britain: Arrow Books, 1986. 12mo - over 6¾" - 7¾" tall. Mass Market Paperback. Good Dumarest Saga 25. Covers worn and creased. Square copy. $8.80

[016816] Tubb, E C. Lalla. New York: Ace Science Fiction, 1971. 12mo - over 6¾" - 7¾" tall. Paperback. Good Dumarest of Terra #6. Worn paperback copy, hole punched in front cover, edges bumped, pages browning, spine cracked. $7.70

[022966] Tubb, E C. Kalin. New York: Ace Books, 1978. 12mo - over 6¾" - 7¾" tall. Mass Market Paperback. Good She could see the future- but not her fate... Covers worn at edges, price sticker on front cover. Pages browning. Square. $8.80

[008160] Van Loden, Erle. Voyage Into Space. London: Edwin Self, 12mo - over 6¾" - 7¾" tall. Mass Market Paperback. Fair Scarce title. Covers are very worn and spine has been repaired with brown paper and glue. 1/- price on front cover. Previous owner's name inside. $22.00

[016128] Verne, Jules. From the Earth to the Moon. England: Ward Lock and Co, 12mo - over 6¾" - 7¾" tall. Hard Cover. Good / Poor. Early version of a Jules Verne classic. Large tears on front jacket, closed tears. Insect nibbles on edges. Jacket clipped. Owner's name in pencil inside. Large award plaque on first blank page. Circa late 1930s. Pages browning, few stains but text clean. Part of the 'Royal' Series. Email for a scan. $50.00

[011907] Wade, Tom. The Unknown World. Sydney: Bill Ewington Books, 12mo - over 6¾" - 7¾" tall. Mass Market Paperback. Fair Worn copy. Old penned price on front cover. $8.80

[010384] Wagner, Karl Edward. Conan the Road of Kings. London: Sphere, 1980. 12mo - over 6¾" - 7¾" tall. Mass Market Paperback. Fair Book 17 in the series. Worn and marked. Damage to spine. First page coming loose. $7.70

[006690] Waldrop, Howard. Them Bones. London: Century, 1989. 8vo - over 7¾" - 9¾" tall. Pictorial Card. Good ISBN: 0712629440. In near very good condition. $6.60

[003801] Wallmann , Jeffrey. Death Trek. Australia: Horwitz, 1980. 12mo - over 6¾" - 7¾" tall. Mass Market Paperback. Good ISBN: 0725509074. To rescue a banished princess. Vantro the barbarian turns his mighty powers against the sinister Fames! Covers chipped and worn. Light roll. $8.00

[011888] Weber, David. The Short Victorious War Honor Harrington : 3. London: Earthlight, 2000. 16mo - over 5¾" - 6¾" tall. Mass Market Paperback. Good Light wear. Reader's creases on covers. $9.90

[003402] Whiteford, W.N. Ancestral Home. Science Fiction Monthly No 11. Australia: Atlas Publications, 12mo - over 6¾" - 7¾" tall. Saddlestitched. Good Short story in Science Fiction Monthly. Great cover art. Some wear and folds etc. Email for a scan. 98 pp of thrilling stories of the future. Circa 1950s. $40.00

[005289] Whiteford, Wynne N. Sapphire Road. Victoria: Cory and Collins, 1982. 12mo - over 6¾" - 7¾" tall. Mass Market Paperback. Good ISBN: 090911711x. One of the Australian SF & F series edited by Paul Collins. Scarce title. Square copy. Slight browning of pages. $8.50

[002980] Williamson, Jack. The Legion of Time. London: Digit, 1952. 12mo - over 6¾" - 7¾" tall. Mass Market Paperback. Good Improbabilia. Covers chipped and worn but very good for its age. Vintage sci-fi. Light roll. Binding good. PON inside. $10.00

[002001] Wilson, Clifford. Crash go the Chariots. Australia: Word of Truth Publications, 1972. Third Enlarged Edition. 16mo - over 5¾" - 6¾" tall. Mass Market Paperback. Good An alternative to Chariots of the Gods written by a former Director of Archaeology. 127 pp. Index. Binding good. Slight roll. $8.75

[010592] Wu, William F. Dr Bones the Cosmic Bomber. New York: Ace, 1989. 16mo - over 5¾" - 6¾" tall. Mass Market Paperback. Good Square copy. Remainer holde punched in top corner. A few cover creases. Remnants of a label back cover. Clean copy. $10.00

[017193] Wyndham, John. Chocky. Middlesex, England: Penguin Books, 1973. 12mo - over 6¾" - 7¾" tall. Paperback. Good Covers worn, edges bumped and slightly chipped. Reading creases. Previous owner's name inside. $6.00

[017195] Wyndham, John. Web. Middlesex, England: Penguin Books, 1982. 12mo - over 6¾" - 7¾" tall. Paperback. Good Creases on front cover, few light scratches on both front and back cover. Edges bumped and chipped, particularly along the spine. Pages browning. $6.00

[009478] Wyndham, John. The Day of the Triffids. Melbourne: Horwitz Publications, 1961. 12mo - over 6¾" - 7¾" tall. Mass Market Paperback. Fair Scarce Horwitz edition of the Wyndham classic. A few chips out of edge of covers and covers have marks. Great cover art. Marked along edges. $15.00

[017194] Wyndham, John. The Chrysalids. Middlesex, England: Penguin Books, 1972. 12mo - over 6¾" - 7¾" tall. Paperback. Fair Covers worn, a few light stains. Some pen writing and scribbles on back cover. Pages browning, spine cracked. $6.00


[007442] Wyndham, John. The Seeds of Time. London: Michael Joseph, 1968. 12mo - over 6¾" - 7¾" tall. Original Cloth. Ex Lib. Poor / Poor. A Wyndham classic.Ex lib. Jacket is chipped and worn with large losses. Ex lib. One page loose. Lib markings. Tape stains and taped repairs. Poor copy. This edition jacket same as a first edition. $10.00

[021316] Wyndham, John. The Midwich Cuckoos. Middlesex, England: Penguin Books, 1963. 16mo - over 5¾" - 6¾" tall. Paperback. Good Covers worn with some foxing and markings. Pages browning, square, binding good. $8.80

[017192] Wyndham, John. The Trouble With Lichen. Middlesex, England: Penguin Books, 1971. 12mo - over 6¾" - 7¾" tall. Paperback. Good Covers worn, numerous creases along spine, edges bumped. Pages yellowing, spine cracked. $6.00

[021997] Wyndham, John. The Kraken Wakes. Middlesex: Penguin Books, 1962. 16mo - over 5¾" - 6¾" tall. Mass Market Paperback. Good Covers worn and yellowing, edges bumped, rolled. Previous owner's name inside. Pages yellowed. $10.00

[011178] Wyndham, John. The Seeds of Time. London: Penguin, 1960. 16mo - over 5¾" - 6¾" tall. Mass Market Paperback. Ex Lib. Fair A Wyndham classic.Vintage PB. Worn and marked. $10.00

[022389] Wyndham, John. The Secret People. London: Coronet, 1975. 12mo - over 6¾" - 7¾" tall. Mass Market Paperback. Good ISBN: 0340173068. John Wyndham wrote improbabilia as John Benyon. This is a Benyon story. Paperback. Square copy. $8.80

[007466] Wyndham, John. Compassion Circuit. Greenwich: Gold Medal Book, 1960. 12mo - over 6¾" - 7¾" tall. Mass Market Paperback. Fair Short story in 13 Great Stories of Science-Fiction. 12 pp. Covers worn and reader's fold marks. Some damage to spine. Fair copy. $6.60

[019001] Zelazny, Roger. The Hand of Oberon. London: Sphere, 1984. 12mo - over 6¾" - 7¾" tall. Mass Market Paperback. Good Square copy with light edge wear. Paperback. $12.00

[019002] Zelazny, Roger. Eye of Cat. London: Sphere, 1984. 12mo - over 6¾" - 7¾" tall. Mass Market Paperback. Good Label lift on front. A few damp marks. Square copy. $8.80

[019000] Zelazny, Roger. The Courts of Chaos. London: Sphere, 1984. 12mo - over 6¾" - 7¾" tall. Mass Market Paperback. Good Square copy with light edge wear. Paperback. $12.00

[012635] Zetford, Tully. Hook Star City. London: NEL, 1974. 16mo - over 5¾" - 6¾" tall. Mass Market Paperback. Good Square copy. Light wear. A few fold marks on rear cover. Book shop stamp inside rear cover. $10.00