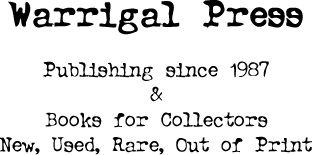 The Golden Rule
by Bob Sheppard

In 1970 a lone French prospector, Jean-Paul Turcaud, penetrated the unexplored wilderness of Australia's Great Sandy Desert searching for minerals. He was astounded by the mineral potential he believed he had found. Exhausted and almost penniless he drove out of the desert and into the hottest town on earth: Marble Bar. He needed help to develop his prospects but the representatives of the giant American company he first spoke to were not interested in what he had discovered. Three years later the company anounced the discovery of the mighty Telfer gold mine in the Great Sandy Desert and claimed they had found the mine without any input from the prospector.
So began decades of acrimony between the French prospector and the mining company. It was a dispute that reached company boardrooms, parliamentary chambers, public servants' offices and eventually the world wide web. The stakes were high for the Telfer gold mine has yielded millions of ounces of gold, thousands of tonnes of copper and there is more to come.
Turcaud joined a long list of people who claimed to have found Telfer For the trusting prospector came the awareness that in the mining industry there is one rule: a rule that is superior to all other. It is known as The Golden Rule. He Who Has The Gold Makes The Rules.
Now, after four years of research by author Bob Sheppard, Hesperian Press and Warrigal Press have jointly published The Golden Rule . The book, which is now for sale, contains previously unseen photographs, maps and documents and tells the real story of the discovery of one of Australia's largest gold mines
$40.00 inc GST* plus postage Perth metropolitan area $5.00, country $6.00 & Aust. wide postage $8.00. Cheque, money order, credit card. If you are interested in purchasing this book, please contact
Bob Sheppard
ISBN 085905 311 3
282 pages illustrated, limp cover, section sewn
*Short trade discount
--------------------------------------------------------------------------------
Contact Details for our Friends at Hesperian Press:
HESPERIAN PRESS ABN 64056 513 305
ALL MAIL TO:- PO Box 317 Victoria Park Western Australia. 6979
Retail at rear of 65 Oats St Carlisle WA
Tuesday & Friday (1.00pm to 5.00pm only)
Ph (08) 9362 5955 Fax (08) 9361 2333 (24hrs)
www.hesperianpress.com
books@hesperianpress.com